Have you any horse racing questions?
Please submit your horse racing questions below and get answers fast!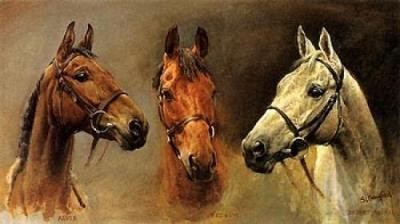 Horse Racing Questions?
Please submit your question below so we can answer as soon as possible.
What Other Visitors Have Asked
Click below to see questions from other visitors to this page...

About our horse racing questions page
Do you wonder if a tipster is telling the truth? Are you confused about horse racing jargon?
Horse racing information has never been so readily available as it is today and thousands of websites attempt to cater for the public's insatiable appetite for answers to every conceivable question.
By no means all of these are reliable or trustworthy - indeed a large number are more concerned with making a quick buck than ensuring their readers are supplied with useful and bona fide information.
We strive to do the best we can through our knowledge and experience of the industry. Please note that different countries may have different rules and regulations, so every horse racing query may be country dependent.
Having said that, I am able to tap into a number of experts in different parts of the world e.g. Laurie Ross, an expert on thoroughbred handicapping in the US and Steve Carter in Spain amongst others.
Most tipsters and handicappers focus on different aspects of racing so it is helpful to be aware of their specialization.
However, there are many horse racing pundits out there who are simply out of the ordinary and a cut above the rest. We will point out when we believe this is the case.
A great source of information on horse racing and other sports is the Betting School to which I subscribe. Regular contributors write on a wide range of systems and strategies to profit from horse racing – you can enjoy a 2 week trial at a big discount - click below... 

Betting School has the answer to many Horse Racing questions 

Please remember that this is not definitive advice, it is information about horse racing in general.
If you submit a question, you agree to not rely on any of the information on this site (or any information given to you in an answer). You use any information provided at your own risk.
Thank you.
Chris Wigg
NB You can use betting software to place bets automatically. BF-BotManager is the one I use as it is reliable and is constantly updated to reflect best practice and industry thinking.
Recent updates to the software include:
Silk and other information for horse/jockey is displayed at selections form

Multiple Strategies bot - new Lay 1-4 staking plan added

Multiple Strategies bot - Events filter condition, added more events to filter by

Multiple Strategies bot - added "Skip if favourite difference is not satisfied" market condition

Multiple Strategies bot - added "Bet if score" market condition

Multiple Favorites bot - fix to retry bet placement if first bet placement failed

Web requests now use gzip compression, less bandwidth is used and faster response from server

Issue with bets history being lost should now be fixed

"Score" column is added to main markets grid, score is determined by using Correct Score market prices. Correct score market must be loaded and monitored during in play for this to work.

Auto loading of markets is improved

Bug fixes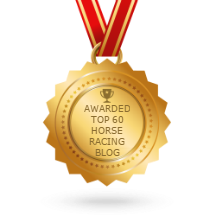 Returns Policy: Once a customer has agreed to pay for a product or service no returns will be permitted or payments returned.
All PayPal transactions are subject to the PayPal Privacy Policy
Privacy Policy: Personal details provided to this site by an individual may be shared with third parties unless requested otherwise.
Above policies updated 15 March 2018