Explanation of words and degree of difficulty at race courses.
by John Stanbury
In the descriptions of courses there are words like "galloping", "stiff" etc. Is there a definition for these words that is universal in horse racing for these descriptive terms and if so, could you include a glossary of terms on the web site please.

As a punter, I am interested to know whether there is a list of the hardest (slowest) to the easiest (fast)courses. This would possibly assist in measuring a horses capability by comparing it's performance at different tracks.

Thank you, John Stanbury johnstanbury@talktalk.net

Answer: Most course are unique in their characteristics but in general here are the main terms;

Galloping Track: Track has easy wide turns with few undulations which suits a long striding horse that likes to gallop without turning too much

Sharp Track: similar to tight track

Stiff Fences: Difficult to jump - being either high, wide, with drops in the ground or water beyond the fence.

Stiff Track: refers to a rise in the ground which can sap a horse's stamina especially when going is soft

Tight Track: a track with tight bends which suits a nimble horse

Click Here For Full List Of Racecourses in the UK with Characteristics



Click here to post comments which will appear on the page under the original Post
Join in and write your own page! It's easy to do. How? Simply click here to return to Invitation 6 - Questions.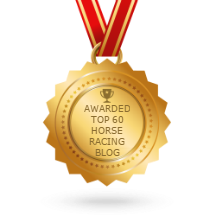 Returns Policy: Once a customer has agreed to pay for a product or service no returns will be permitted or payments returned.
All PayPal transactions are subject to the PayPal Privacy Policy
Privacy Policy: Personal details provided to this site by an individual may be shared with third parties unless requested otherwise.
Above policies updated 15 March 2018