Time of a withdrawn horse
I need to find out the time that 5 horses were withdrawn from a race.

It was race 2 at Penn National USA on the 8th September at 23:26.

I'm being told 2 different times by 2 bookmakers and they have applied a reduction factor to my bet, but the other bookmaker hasn't as they said the horse were withdrawn before my bet.

I just need to find out the time GMT so I know which one is right
Thanks
Janet

Answer: It's probably not possible to establish the exact time of withdrawal.

However as long as a horse is withdrawn before the start of a race and does not come under starters orders then it is considered a non runner.

In this case your stakes should be returned by the bookmaker.

If you backed the winner, then winning bets will be subject to deductions in accordance with Rule 4 (Deductions).

The rate of deduction will be based on the price of the withdrawn horse(s) at the time of withdrawal.

It's possible that the bookmaker who did not apply the reduction factor for your bet offered you odds which included the reduction factor.
Click here to post comments which will appear on the page under the original Post
Join in and write your own page! It's easy to do. How? Simply click here to return to Invitation 6 - Questions.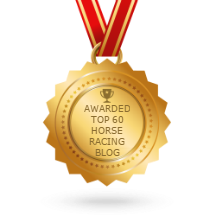 Returns Policy: Once a customer has agreed to pay for a product or service no returns will be permitted or payments returned.
All PayPal transactions are subject to the PayPal Privacy Policy
Privacy Policy: Personal details provided to this site by an individual may be shared with third parties unless requested otherwise.
Above policies updated 15 March 2018