Cheltenham Fences.
by William Keith Stewart
(HAWICK. TD9 9RA)
Can you please explain what the numbers by the side of the fences relate to?

By this I mean (for example) that the third last fence in the Gold Cup has the number 15 on it and the last two fences in the straight are numbered 16 and 17 respectively.

At no point or indeed at any distance of any race are these fences the 15th 16th and 17th fences jumped.

I have Googled this to no avail and brought it up in many a pub discussion but no one knows the answer.

Please help. Many Thanks. Keith Stewart, HAWICK TD9 9RA

Answer: It is possible that the answer can be found in an article published in 2018 by the British Horseracing Association (BHA) concerning the Cheltenham Festival.

In it is a section titled 'Obstacle Changes' which reads:

British racecourses have always numbered obstacles
from the first fence/hurdle in a two-mile start.

Cheltenham is an exception where steeple chase
fences are numbered first from the chute in the middle of the course, where the 2m 4 ½f and 2m 5f chase starts are located.

Old Course

In October 2010, fence 14 was moved into the home
straight, becoming fence 6 and 15, which has
successfully reduced faller rates.

The complete article can be read Here

I have also received this information from Ellie Roberts of the Jockey Club:


· Fences at Cheltenham are numbered from the 2m4f/2m5f start in the chute

· Fences 1, 2 and 3 are jumped before joining the bend that brings runners to the 2m start

· Fences 4, 5, 6 and 7 are the four in the straight

· Fences 8-13 are along the back straight

· Fence 14 is at the top of the hill

· Fence 15 is the downhill fence (3rd last)

· Then fences 6 and 7 are jumped for a second time as 16 and 17

The above is only applicable to the New Course (which is referred to as the Gold Cup Course).

Click here to post comments which will appear on the page under the original Post
Join in and write your own page! It's easy to do. How? Simply click here to return to Invitation 6 - Questions.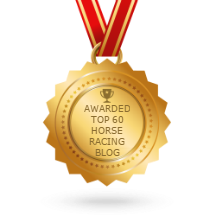 Returns Policy: Once a customer has agreed to pay for a product or service no returns will be permitted or payments returned.
All PayPal transactions are subject to the PayPal Privacy Policy
Privacy Policy: Personal details provided to this site by an individual may be shared with third parties unless requested otherwise.
Above policies updated 15 March 2018