Impartial Tipster Reviewers
by John
I am inundated by emails from tipsters and tipping platforms.

It is obvious to me that many of these people promote each other, I presume this is on a reciprocal basis.

Do you know of any reviewers that one can trust without the suspicion that there is any ulterior motive?

I wish Tanya Stevenson would start a service. I really miss her expertise and integrity.

Answer: Thanks for contacting me to ask about impartial tipster reviewers.

To be honest you would probably be the best judge of a tipster's credentials.

I would suggest you check out tipster proofing sites such as

Tipping Index
Tip Exchange
TippingSports

Check the best performing tipsters, say the top 2 at each site.

Check the results for the past 3 months to see if they are consistent.

Write your own review of the 2 or 3 most promising to clarify your thoughts.

Then you will have reviews which you can trust.

Click here to post comments which will appear on the page under the original Post
Join in and write your own page! It's easy to do. How? Simply click here to return to Invitation 6 - Questions.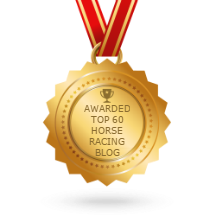 Returns Policy: Once a customer has agreed to pay for a product or service no returns will be permitted or payments returned.
All PayPal transactions are subject to the PayPal Privacy Policy
Privacy Policy: Personal details provided to this site by an individual may be shared with third parties unless requested otherwise.
Above policies updated 15 March 2018