Over Raced Horse?
by Julie C
(Derbyshire UK)
Hi, Kalk Bay has been in "my stable" @ Sport life for yonks; he is 9 yrs young and to me is fab.

I am really concerned for his well being re health as he has been entered for 3 races in 4 DAYS! 22/6, 24/6 $ the next day the 25/6!

Is that not cruel?! Surely that will harm him and it's not fair on ANY horse let alone a 9 yr veteran; surely it would exhaust the life out of him?

I"d like to find out where the rules & legal bits can be found on behalf of Kalk Bay as to me this is extreme?

What do you think? Am I being over protective or is it acceptable?

Answer: Just because Kalk Bay has been entered for a race it does not mean he will actually run. A trainer will often enter a horse for several races and then decide near the time which one to go for.

Kalk Bay's Race Records shows he usually has at least a week between races. In a 6 year career he has run an average of 8 races a year which is normal.

The British Horseracing Association monitors the welfare of all registered race horses and the website sets out their guidelines.

Click here to post comments which will appear on the page under the original Post
Join in and write your own page! It's easy to do. How? Simply click here to return to Invitation 6 - Questions.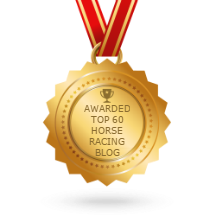 Returns Policy: Once a customer has agreed to pay for a product or service no returns will be permitted or payments returned.
All PayPal transactions are subject to the PayPal Privacy Policy
Privacy Policy: Personal details provided to this site by an individual may be shared with third parties unless requested otherwise.
Above policies updated 15 March 2018