Who pays for a jockey to travel to another track to ride a horse
by Jeff R
(Indianapolis)
That's it. A jockey who normally rides at a New York track for instance, rides in a stakes race in California.

Who pays for his travel?

Answer: Jockey travel & business expenses (including hotel, and if needed, car & other expenses) are handled by their agent.

They are paid either by the owners or by arrangement with the trainer (who then bills the owner).

Sometimes if the owner has a private jet, the jockey will travel that way.

Data supplied by my good friend Laurie Ross of www.ironmaidensthoroughbreds.com/

In the UK jockeys receive from the horse's trainer a travel allowance of 22.5p per mile when using their own car.

If using public transport they receive 50% of the cost.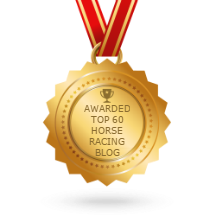 Returns Policy: Once a customer has agreed to pay for a product or service no returns will be permitted or payments returned.
All PayPal transactions are subject to the PayPal Privacy Policy
Privacy Policy: Personal details provided to this site by an individual may be shared with third parties unless requested otherwise.
Above policies updated 15 March 2018