Horse Race Status List
Can you tell me in what order do Horse Races go from the Classics down to the Class 5 Races ??

How many category races are there?

Answer:

Horse races in the UK fall into 2 categories:

1. National Hunt races over jumps (with the exception of a non jumps race known as a "Bumper" or National Hunt Flat (NHF) race)

2. Flat racing without obstacles which can take place on turf or synthetic surfaces (known as all weather tracks)

National Hunt races are divided into 7 classes:

The highest calibre races are termed Class 1 which are subdivided into Grade 1, Grade 2, Grade 3 and Listed. Typical Grade 1 races include the well known King George VI run on Boxing Day and the Cheltenham Gold Cup. The weight carried by a horse in these races is determined by their age and sex.

The lower class races 2-7 are mostly handicap races where weight is decided by the ability of the horse.

Flat races are divided into 3 main types:

The Classics, such as the 1000 Guineas, 2000 Guineas and the Epsom Derby

Class 1 or Conditions races where the weight carried is determined by the conditions of the race

Pattern Races split into Groups 1, 2 or 3 and below these Listed races

Below these are Classes 2-7 where the horses competing are assigned handicap ratings by the British Horse Racing Authority.

Each class has a handicap level e.g. class 2 are Heritage races handicaps ranging from 86-100, 91-105, 96-110. The lowest class 7 is for horses assigned handicap ratings 46-50.

Some races have the same weight for all the horses for example maidens for 2 year olds.


Click here to post comments which will appear on the page under the original Post
Join in and write your own page! It's easy to do. How? Simply click here to return to Invitation 6 - Questions.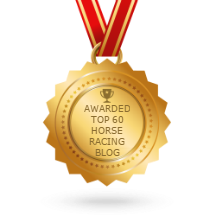 Returns Policy: Once a customer has agreed to pay for a product or service no returns will be permitted or payments returned.
All PayPal transactions are subject to the PayPal Privacy Policy
Privacy Policy: Personal details provided to this site by an individual may be shared with third parties unless requested otherwise.
Above policies updated 15 March 2018