Does rule 4 apply
by Wally Curtis
(Harlow,Essex,U.K.)
On Monday 21st May I took a price of 9/1 on Deans Grange in the 4.20 at Newton Abbot.

It won at 7/1 however with 2 non runners I was stopped 35p in the pound; is this right?

On checking results there was no mention of rule 4 - I need help, many thanks.

Answer: Betfair supply the following advice:

For our horseracing markets we guard against possible non-runners with a system of Reduction Factors (similar to Rule 4 with traditional bookmakers). Each horse is allocated a Reduction Factor, based on its likely chance of winning the race.

Should a horse be declared a non-runner, the Reduction Factor will be applied to the prices of all matched bets, for both backers and layers.

This is to ensure that layers are not unfairly treated and exposed to large liabilities when the chances of other horses winning have improved. The Reduction Factors are designed to be fair to both backers and layers.

Please be advised that the following 2 non runners 3. Mon Chevalier 15.6% 11:55 (UKT)
10. Twyford 15.4% 13:52 (UKT) had the associated reduction factors attached to them.

The reduction factor for all our horses on Betfair can be located by double clicking on the small graph (that looks like a house) next to the horses name on a horse racing market. In the new box that will pop up onto your screen, you will find the reduction factor in % that would be applied to that horse if it was to become a late scratching.

Your bets will only be affected by a reduction factor, if your bets were placed before the named horse had been confirmed as a non runner.


Click here to post comments which will appear on the page under the original Post
Join in and write your own page! It's easy to do. How? Simply click here to return to Invitation 6 - Questions.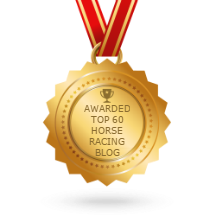 Returns Policy: Once a customer has agreed to pay for a product or service no returns will be permitted or payments returned.
All PayPal transactions are subject to the PayPal Privacy Policy
Privacy Policy: Personal details provided to this site by an individual may be shared with third parties unless requested otherwise.
Above policies updated 15 March 2018