Race Distance
by Alan
(Atlanta)
Looking for how horses have fared at certain race distances. I get breed for answers and all kind of crazy answers.

When we look at human race info, we rank or speak of those racers and how they performed at said distance. Why is this not so for horses?

Answer: It is certainly true that horses are best racing over certain distances although a trainer will not know definitely the optimum distance for his charge until he has tried them out.

However the clues to a horses potential stamina are usually apparent from his sire and to a lesser extent the brood mare.

The dosage profile will indicate whether a horse is likely to prefer short distance sprints 5f-7f, middle distances of 7f - 1m or longer distance races requiring stamina 1m - 2m. A high dosage Index e.g. 8.4 will indicate a horse suited to sprints whereas one with a low one of 0.66 will prefer longer distances.

It was considered that to win the Kentucky Derby a horse should not have a dosage index of greater than 4.0. This still holds good although a horse with exceptional ability will confound the stats through sheer class.

For example the Irish legend Shergar was able to romp home the winner in the English Derby over 1m 4f with a dosage figure that appeared too high to win the race.

As a general rule a 2yo will be raced over sprint distances and then may step up in trip as he matures. Horses that race in the UK over jumps will often tackle longer distances as they get older - 3m - 4m jumps races for horses as old as 14 are common.

So it can be seen that just as you would not expect to see Asafa Powell compete in a 1500m race so you would not expect to see Points Offthebench, winner of the 2013 American Champion Sprint Horse award, running in the Kentucky Derby.


Click here to post comments which will appear on the page under the original Post
Join in and write your own page! It's easy to do. How? Simply click here to return to Invitation 6 - Questions.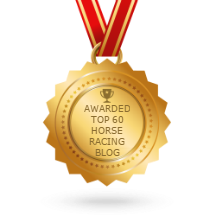 Returns Policy: Once a customer has agreed to pay for a product or service no returns will be permitted or payments returned.
All PayPal transactions are subject to the PayPal Privacy Policy
Privacy Policy: Personal details provided to this site by an individual may be shared with third parties unless requested otherwise.
Above policies updated 15 March 2018