Horse Racing Tipster Reveals 5 Ways to Profit
If you have found this site useful and enjoy an ad free site, please feel free to make a small donation to help maintain and improve our service. Thank you, Chris.

Every horse racing tipster will experience losing days on the horses BUT, through many years study, I have discovered…
The secrets of making it pay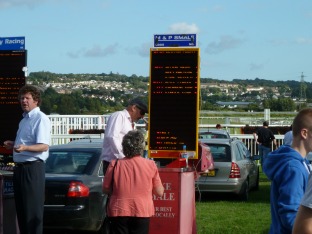 Here are the 5 facts that every successful punter needs to know:
     1. Horse Racing Tipster Free Tips
The places to look for quality free tips are the well established racing organisations.
They have the resources to pay for good tipsters so check the results of 2 or 3 for a few months to decide which tipsters perform best. I recommend Free racing tips.
A free horse racing tips service which not only provides free daily tips but also a thriving Facebook Group.
Apart from a free daily tips service you also get:
> WELL RESEARCHED TIPS FROM RESIDENT RACING TIPSTER, KEITH
> HONEST, OPEN AND TRANSPARENT WITH FULL TRACK RECORDS AVAILABLE
> REGULAR COMPETITIONS & GIVEAWAYS
       2. Finding Systems that work
Systems do work but they have a limited shelf-life. The problem with a system is that once it is used by a large number of punters it becomes less profitable. Find one or two that are not well known and you can make them pay. Here are 3 systems currently profitable.
        3. Use Betting Bots
Betting Bots are ideal for placing bets on the exchanges. You can set them up and then just leave them to place your bets at optimum prices.  Read my Betting Bot review
       4. Should you use a Staking Plan?

I know of someone who made £11,000 over 12 months using the Maria Staking Plan. You need to find one that suits your situation and style of betting – find out more here
       5. Arbitrage - is it worth trying?
Arbitrage is the means of ensuring a profit is made whatever the outcome of a race or event by obtaining odds from different bookmakers – find out more here
Similar to arbitrage is a process known as "Greening Up" - this is achieved by placing a lay bet followed by a back bet if and when the back price falls below the lay price. The Betfair Exchange provides an easy means to do this with their "Cash Out" facility.
Chris Wigg 
Back to homepage from Horse Racing Tipster