Betting odds
by Gary
(Middlesex)
Why is it that you pick a favourite with a good jockey yet a 14/1 or a 25/1+ wins the race, even though I've studied the form.

Tell me what the hell I'm doing wrong and what should I be looking for (pls)

Answer: The first thing to remember is that however strong the form looks some unseen factors can come into play. It may even be that on the race day the horse is feeling out of sorts - a slight bug or bad trip to the race track.

Also the big price horse that wins may have regained its form - conditions may favour a good run or it may have favourable conditions it has not encountered before. So you could not have anticipated its run judging on previous form.

It is an old and true adage that there is no such thing as a dead cert!
Click here to post comments which will appear on the page under the original Post
Join in and write your own page! It's easy to do. How? Simply click here to return to Invitation 6 - Questions.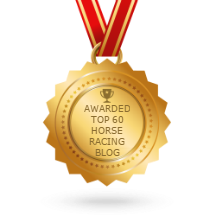 Returns Policy: Once a customer has agreed to pay for a product or service no returns will be permitted or payments returned.
All PayPal transactions are subject to the PayPal Privacy Policy
Privacy Policy: Personal details provided to this site by an individual may be shared with third parties unless requested otherwise.
Above policies updated 15 March 2018