The date £539,000 not won on Scoop 6
by Graham Lapslie
(Milton Keynes, UK.)
A few years ago the scoop 6 jackpot reached £539,000 and was not won. There were a
number of place pot winning tickets 22 in total.

On this occasion I had one of them. Do
you happen to know the date of this result. Your help is very much appreciated. Thanks.

Answer: I believe the year was 2003 but I am unable to trace the exact date. Perhaps another reader may be able to help?


Click here to post comments which will appear on the page under the original Post
Join in and write your own page! It's easy to do. How? Simply click here to return to Invitation 6 - Questions.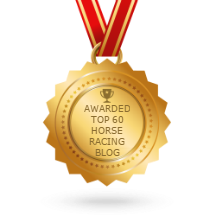 Returns Policy: Once a customer has agreed to pay for a product or service no returns will be permitted or payments returned.
All PayPal transactions are subject to the PayPal Privacy Policy
Privacy Policy: Personal details provided to this site by an individual may be shared with third parties unless requested otherwise.
Above policies updated 15 March 2018