Wind Drag
by Lofty Humphreys
(England)
In formula 1 and motoGP a vehicle is often seen in the slipstream of the vehicle in front before overtaking. Does this apply in horse racing?

Answer: The effect of the slipstream is to reduce wind turbulence and in effect tow the follower along.

This effect is also evident in horse racing but to a much less extent due to the streamlined form of a horse and the fact it is constantly changing its trajectory slightly.

There is also the danger that a horse may clip the heels of the one in front if they get too close.

A jockey is more likely to employ the tactic of following the horse in front if his mount is known to prefer following a lead horse.

For some horses this is an extreme characteristic and they can only be produced at the last moment to win the race, as once in front, they start to pull themselves up.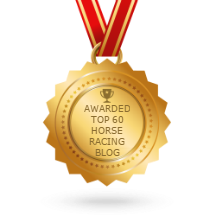 Returns Policy: Once a customer has agreed to pay for a product or service no returns will be permitted or payments returned.
All PayPal transactions are subject to the PayPal Privacy Policy
Privacy Policy: Personal details provided to this site by an individual may be shared with third parties unless requested otherwise.
Above policies updated 15 March 2018