Starting Price on Arab Racing
by Roger Gamage
(Tewkesbury)
I placed a £20 bet on Ertaz in the 1.15(Arab Race) on 1st August at Goodwood with Paddy Power. I couldn't get a price from Paddy Power it said SP only so I took that.The horse won and the SP in the Racing Post results was 2-1. However PP only paid me at odds of 8-13! I queried this with PP but they said they use their own SPs in Arab races. Obviously if I had known this I would have looked elsewhere as the difference was considerable. Is there anything I can do about this

Sincerely

Roger Gamage

Answer: I can well sympathise with your reaction at finding the odds offered by Paddy Power were very different from the official odds.

However by placing a bet with them at their SP you are agreeing to the terms and conditions. In this case there is unfortunately nothing to be done about it.
Click here to post comments which will appear on the page under the original Post
Join in and write your own page! It's easy to do. How? Simply click here to return to Invitation 6 - Questions.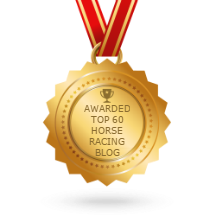 Returns Policy: Once a customer has agreed to pay for a product or service no returns will be permitted or payments returned.
All PayPal transactions are subject to the PayPal Privacy Policy
Privacy Policy: Personal details provided to this site by an individual may be shared with third parties unless requested otherwise.
Above policies updated 15 March 2018