Have a married couple ever been involved in a dead heat race?
by Greg Simpson
(Levittown pa)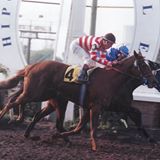 Freddie and Michelle Castillo In A Dead Heat
I heard of a Freddie and Michelle, don't know last name, that finished in a dead heat in Chile. It may have happened in the 90's or even this century.

Any info would be greatly appreciated.
Thank you for your help, Greg

Answer: Freddie Castillo and his wife Michelle finished in a historic dead heat in their native Chile in 2002. His parents Octavio and Laura were makers of high quality riding boots and originated from Santiago, Chile before moving to Louisiana when Freddie was 8.

Freddie has 2 brothers who are also jockeys; Richard and Oliver and the family moved to Philadelphia when his brother Richard began to ride.

As a 19 year old, Freddie was the leading apprentice at Laurel racecourse, U.S. in 1992 and ranked 3rd in the country overall.

In 1999 Freddie moved back to join his brother Richard to ride in Chile with his wife Michelle and where Michelle also pursued a successful career as a jockey.

"I was a rarity in Chile," she said. "Blonde and blue-eyed, and a woman. But by the end of our first year there, I had one day where I won 17 races on the 18-race card."

Click here to post comments which will appear on the page under the original Post
Join in and write your own page! It's easy to do. How? Simply click here to return to Invitation 6 - Questions.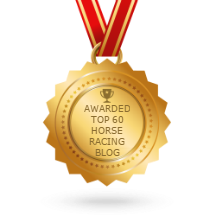 Returns Policy: Once a customer has agreed to pay for a product or service no returns will be permitted or payments returned.
All PayPal transactions are subject to the PayPal Privacy Policy
Privacy Policy: Personal details provided to this site by an individual may be shared with third parties unless requested otherwise.
Above policies updated 15 March 2018