Steve Norton.
Whatever happened to Steve Norton? The trainer based near Barnsley, South Yorkshire was a favourite of mine but just disappeared from the racing pages sometime ago. I'd love to know if he is OK. Hope you can help.

Answer: As far as I can ascertain Steve Norton retired from training at the end of the 1995 season.

His best year was 1992 when he trained 27 winners from 187 runners amassing total prize money of £153,412.

However in 1995 he only trained 8 winners from 128 runners with total prize money of £53,389.
Steve Norton, Barnsley
Notes on the career of Steve Norton, racehorse trainer?

Answer: S G Norton trained at High Hoyland, Yorks (near Barnsley) from 1988 to 1995

1993 was his best year with 45 winners from 322 runners when he received £204,895 in total prize money

He trained horses for all codes of racing flat, all weather, chase and hurdles but failed to reach any great heights in any of them, contenting himself with just making a living from something he enjoyed. It has been said he liked a drink and this may well have held him back.

It is possible he was already training in 1978 but records from sources such as Racing Post only go back to 1988.

There is a record in Seventiesnationals
recording 2 runners of his in the 1978 Grand National - Hidden Value who finished 16th and Silkstone who finished 39th.

Hidden Value was ridden by Tommy Stack who picked up the ride after the withdrawal and subsequent retirement of his intended mount, Red Rum.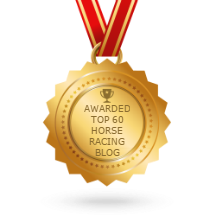 Returns Policy: Once a customer has agreed to pay for a product or service no returns will be permitted or payments returned.
All PayPal transactions are subject to the PayPal Privacy Policy
Privacy Policy: Personal details provided to this site by an individual may be shared with third parties unless requested otherwise.
Above policies updated 15 March 2018