The source of the online tote boards
Where does the various tote board services get their information from? Is there some kind of an RSS feed, which is parsed out and displayed on their web sites?

ANSWER:The Tote offers fixed odds and pools.

Fixed odds early prices are calculated by traders, and displayed on their website and shops on their betting display screens. They are also available for account holders via their call centre.

The totepool figures are not calculated in this way at all. All the
stakes are entered into the pool and the number of tickets on each
selection dictates the potential return. This changes as the pool
grows, up to the race off and cannot be taken in a fixed betting return.

This information is displayed on racecourses, in shops and on their website.

Click here to post comments which will appear on the page under the original Post
Join in and write your own page! It's easy to do. How? Simply click here to return to Invitation 6 - Questions.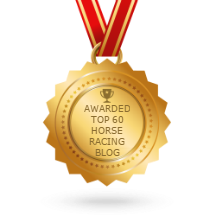 Returns Policy: Once a customer has agreed to pay for a product or service no returns will be permitted or payments returned.
All PayPal transactions are subject to the PayPal Privacy Policy
Privacy Policy: Personal details provided to this site by an individual may be shared with third parties unless requested otherwise.
Above policies updated 15 March 2018