Speed Duel
by Mike
(McDavid, FL)
In a speed duel at a 10 F race, how far can the leaders typically go at high speed before beginning to tire and lose speed?

Answer: It very much depends on a horse's style of running. Some horses prefer to run the entire race at a steady pace and maintaining a fairly constant speed right to the end.

Others who have what is known as a 'turn of foot' often prefer to track the pace set by the leaders and then are able to quicken at around 8f to take them past the leaders.

An example of the former is American Pharoah who usually led from the start and was then able to maintain a high cruising speed throughout the race.

The only time he got beat after his first race was in the Travers Stakes in Saratoga. He had been harried by other horses while in the lead and was tiring towards the end when he was headed by the fast finisher Queen Ice.
Click here to post comments which will appear on the page under the original Post
Join in and write your own page! It's easy to do. How? Simply click here to return to Invitation 6 - Questions.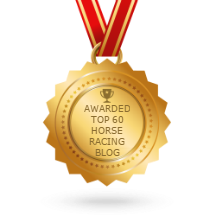 Returns Policy: Once a customer has agreed to pay for a product or service no returns will be permitted or payments returned.
All PayPal transactions are subject to the PayPal Privacy Policy
Privacy Policy: Personal details provided to this site by an individual may be shared with third parties unless requested otherwise.
Above policies updated 15 March 2018