Horses to follow guide
National Hunt horses to follow guide 2020 UK Season: 
Get Ready For The Free Racing Tips Notebook
More Horses to note on the back of Royal Ascot 2020
POGO – Stepped up from Royal Ascot fourth with a clear Listed victory over 1 mile at Windsor. A Group race beckons possibly at Goodwood. 
DESERT ICON – Very very easy winner over 1m 2f at Newmarket. Likely to be hammered by the handicapper so Listed company may be on the cards next time.
EL MISK – Missed out on a Listed prize in a photo over 1m 4f at Newmarket, did nothing wrong and will win a race of this nature before too long.
TIME SCALE – Comfortable Listed win over 6 furlongs at Newmarket. Will be a player in the top juvenile fillies races this Autumn and a likely 1000 Guineas prospect for 2021.   
ROYAL AIR FORCE – Beat a couple of useful types on debut forging clear by 7 lengths over 7 furlongs at Yarmouth. Expect to see a lot more of this well-bred colt.
KATARA – Nice filly who impressed at Kempton over 1m 3f when winning a novice. Could step up even further in trip and it would be no surprise to see her over 1m 6f before the end of the season.
ART POWER – Classy!! 4½ length winner. Made the rest look ordinary. May end up in the Nunthorpe at York.
CASPIAN QUEEN – Messed up the early part of the race and dropped to the rear of the field. Made good headway to get to within a short head of the winner.
COLD FRONT – Led, pushed along and faced strong challenge over 1 furlong out, headed inside final furlong, kept on well. 7½ lengths ahead of 3rd home.
DANDELLA – Easy six-length win. If she trains on the 1000 Guineas could be on the cards next May.
DAWN RISING – Did all her best work at the end of the race and was a dash finishing 4th of 19. Will show significant improvement for the run.
FUJAIRA PRINCE – Very easy win in the 1m6f handicap at Royal Ascot. Listed company beckons.
KHALOOSY – Won well going away despite drifting off his line. Loved the ground but how far could he have won by if staying straight. Listed class at least.
LAZULI – Made all and absolutely stormed home to win comfortably in a Listed sprint at Sandown. A Group race is on the cards next time.
NAYEF ROAD – Attempted to make all in the Ascot Gold Cup and only found the mighty Stradivarius too hot too handle as he finished 8 lengths ahead of the third home.
TEREBELLUM – Travelled strongly, prominent, close up 3f out, ridden and led over 1f out, kept on final furlong, headed post. Will win a Group 1 over 1 mile.
MILLISLE – Ran very well dropped back to 6 furlongs at Royal Ascot. Finished in fifth, the first home of those on the far side. Would have been right there at the finish with a better draw.
SACRED – Last and off the bridle in the Queen Mary at Royal Ascot, then sprout wings to take second well clear of the field. Kept on well. Group race glory is only round the corner.
Notebook Runners Since last time
Horse Notes
Al Suhail 
Lost out in a battle with Military March over 1 mile at Newmarket, the pair were 7 lengths clear of the field. Will take all the beating next time out.

16 Oct 2019 
Out of depth in the 2000 Guineas when 14th of 15 likely to be dropped in class and upped in trip

11 Jun 2020

Albigna
15 Apr 2020
Horses to follow Flat 2020
An Fear Ciuin
Running on second 6 lengths behind a very easy winner at Kelso (2m 1f) this was his best run to date and he should be off the mark over fences before too long.
30 Oct 2019
Art Power
Impressive winner over 6f on opening day at Newcastle. Expected to be aimed at the 5f sprint at RA
03 Jun 2020
BRUNCH – Good acceleration for a comfortable hands and heels win at Newcastle. Is the type to run up a sequence.
11 Jun 2020
0 Jun 2020
Captain Guinness
Was badly hampered 3 out in the Supreme Novices Hurdle, recovered well and was challenging 2 out when brought down, surely would have been at least placed.
30 Mar 2020
Champagne At Tara
[Close third at 16/1 in a 2m 1f Listed Handicap Chase at Ascot. Has been eased 1lb since that run and is now on a dangerous handicap mark.]
06 Nov 2019
Chosen Hour
Left all previous form behind when the very easy winner of a beginners chase at Punchestown. Led after 2 out and drew clear by 29 lengths.
15 Jan 2020
Column Of Fire
Was cruising into contention in the Martin Pipe when falling at the last and surely would have won. One for Punchestown.
30 Mar 2020
Concertista
Won and won well by 12 lengths in the Mares Novice Hurdle, expect her to be seen at Punchestown if it is on.
30 Mar 2020
Corelli
07 May 2020
Envoi Allen
His Ballymore Novices Hurdle comfortable win puts him firmly in the picture for the 2021 Champion Hurdle, he ran the perfect race about 6 lengths behind the leaders then once Davy Russell pressed the
08 Jan 2020
Filou Des Issards
1501 Led, and probably would have won but for a few novicey errors, narrowly headed when awkward at the last, kept on, 2nd by ¾ length.
15 Jan 2020
First Receiver
Made most 7 length rout very comfortable win.
03 Jun 2020
Forever Des Long
Kept on for ½ length second giving away 9lb to the winner will win a race like this before too long.
26 Feb 2020
Frankly Darling
Daughter of Frankel won going away by 5 lengths at Newcastle over 1m 2f now firmly in the Oaks picture.
03 Jun 2020
Gold Wand
Horses to follow Flat 2020
22 Apr 2020
Goshen
Would have won the Triumph hurdle by a fair old margin but for an unfortunate unseat at the last. Will win big races in time.
30 Mar 2020
Highway One O Two
Back on the list after an impressive Grade 2 Novice Hurdle win, did it from the front and he gave the impression that there was plenty more in the tank.
08 Jan 2020
Jean Baptiste
Made up a lot of ground in the closing stages and kept on well to take third, just ½ length behind the winner. Should Win a 7f handicap before too long.
03 Jun 2020
King Of Change
Horses to follow Flat 2020
07 May 2020
Kinross
[Slowly into stride for debut race at Newmarket (7f), held up and racing keenly. Made good headway over 3f out, edged right over 2f out, took over the lead over 1f out, shaken up and quickened clear i
08 Oct 2019
 Out of depth in the 2000 Guineas when 6th of 15 likely to be dropped in class and upped in trip.
11 Jun 2020

Lady Of The Night
Would have made a winning hurdle debut at Huntingdon but for a mistake two from home. Will have learned from the experience and is likely to score next time.
26 Feb 2020
Le Prezien
An excellent run in the Welsh Champion Hurdle at Ffos Las (2m Soft) giving away 16lb, only beaten a short head and this was on the back of 7 months off. Will strip fitter for the run and should be hard t
23 Oct 2019
Morando
[Worthy favourite when tearing apart a decent field at in a Group 3 at Ascot (1m 4f) on soft going winning by 6 lengths going away. Will be a force to reckon with every time he encounters soft or heavy
08 Oct 2019
Oxted
Horses to follow Flat 2020
07 May 2020
WON 11/2 – Won by a length at Newmarket comfortably enough. Holds a Kings Stand entry. Stays in the notebook 

11 Jun 2020

Satono Japan
Horses to follow Flat 2020
22 Apr 2020
Uncle Jerry
[Took a step forward when dropped in trip to 6 furlongs at Chelmsford, kept on well and only beaten ½ length only up 1lb for the run. Will take all the beating next time if kept at this trip.]
30 Oct 2019
Visinari
Horses to follow Flat 2020
15 Apr 2020
11 Dec 2019
Only 3rd in over 1m 2f and likely to sidestep the Derby now. Probably will be better at 1m 4f – Stays in the Notebook.

11 Jun 2020

Wentworth Falls
Stuck behind a wall of horses and had to be switched. Ran on well to take 5th of 22 over 5½ furlongs at Doncaster. Will be interesting off this mark when next turned out over 6 furlongs.
18 Sep 2019
Looked like the run was needed when 4th of 8 at Newmarket.

11 Jun 2020

Get all these horses to follow sent to your email box from Free Racing Tips Notebook
George Washington:

I'm trying to remember when I decided to add George Washington to my horses to follow list and I must confess he has given me cause for concern on a number of occasions. Not on account of his racing, mind but because of his extravagant personality - an equine version of Muhammad Ali.

George Washington was one of the best rated racehorses of his time and his jockey, Mick Kinane said he had never ridden better. His latest caper came on September the 23rd 2006, when, at the end of a great run he proved his doubters wrong by running away with the Queen Elizabeth II Stakes at Ascot.
He was nowhere with a little over 3 furlongs left in the race, but under jockey Mick Kinane, was already heading the field with around half a furlong to run.
But it has not all been plain sailing with our George, as he has a temperament at odds with his brilliance. He would beat himself up on occasions before a race and refuse to leave the unsaddling enclosure afterwards, until a stable mate accompanied him. An enigma, obviously, but a horse to follow?
His sometime jockey, Kieren Fallon said he had an enormous ego and tended to look down on his stablemates, intimidating them with his airs and graces.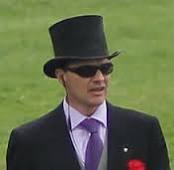 Foaled at Coolmore Stud by champion sire Danehill on March 1st 2003, the colt was to enjoy every benefit of the famous Irish training school under the supervision of Aidan O'Brien.
Coolmore Stud, located in County Tipperary in Ireland was established by Tim Vigors in 1975. George Washington couldn't have chosen - given the opportunity - a better place to see the light of day, as the farm is the biggest and most prestigious thoroughbred racehorse breeding operation in the world.
Endowed with a bloodline like his, and being trained by Aidan O'Brian, there was no way this horse would end up a failure.
His first race though, seemed to foreshadow something different. He was defeated in his first maiden race on May 1st 2005 at Newmarket. He finished 3rd over five furlongs, not a bad first effort but still well shy of victory.
It would appear that he had a serious peptalk down at the stables with Aidan O'Brien as he rebounded seriously for his second race. Only three weeks later he scored a dominant win at the Curragh over 6 furlongs, followed soon by another win in the Group II Railway Stakes. It was at this point I decided to include him in my horses to follow list.
From then on it was all victories for our George, he won the Group I Phoenix Stakes and the Group I National Stakes in September 2005.
Though he was declared to race in the Dewhurst Stakes as well, he was withdrawn on account of the ground not being suitable. Thus ended his career as a two-year old colt, with few disappointments and a series of great results which ultimately earned him the Cartier Award for Two-Year-Old European Champion Colt.
His career as a 3 year old had a great jumpstart as well: victory in the 2,000 Guineas at Newmarket, ahead of Sir Percy. This win also represented a landmark for trainer Aidan O'Brien, as it was the 4th straight time that horses trained by him won this race ( King of Kings, Rock of Gibraltar and Footstepsinthesand had all won it beforehand ) By then already a favorite on horses to follow lists and with offline and online gambling venues the Irish 2000 Guineas were to be a disappointment for more reasons than one. Not only did he finish second, ( behind Araafa) but he also tore the muscles in his forelegs during his final surge. Word has it, it happened because of adverse ground conditions.
Because of this accident he was sidelined for a while and his below-average performance ( 3rd place) in the Celebration Mile upon his return didn't really come as a surprise. Certainly no cause to remove him from my horses to follow, especially as he really did seem to be missing the break under Michael Kinane, his new jockey. What surprised everybody was the way he won his main season target, the Queen Elizabeth II Stakes, at Ascot,despite a rain-soaked track.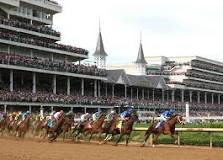 Breeders Cup Mile Churchill Downs
His next season target is the Breeder's Cup Mile, in Churchill Downs Kentucky.
Very popular with online betting sites (with odds of 7/4 given by Coral and Will Hill he's definitely in the postion of the favorite for that race.
A truly exceptional racehorse, with 6 career victories, one second place and two 3rd places, George Washington is said to be out of training for the 2007 season so I may reluctantly have to finally omit him from my horses to follow.
George Washington's life came to a tragic end on a rain sodden track at Monmouth Park (USA) when competing in The Breeders Cup Classic (dirt)on October 27th 2007.
Entering the straight he incurred an open fracture of the cannonbone in the right front fetlock joint and also fractured both sesamoids and had to be humanely destroyed.
Retired to stud after the 2006 Breeders' Cup Classic, he was put back into training this year (2007) after being found to be infertile and although he ran creditably during this time he failed to recapture the form of his previous triumphs.
Trainers, owners and jockeys paid tribute to an exciting and extraordinary talent. "He was an unbelievably talented horse," commented his trainer Aidan O'Brien. "He had a big attitude and a big ego. He believed he was the best and he knew he was the best. He was just one of those freaks that don't come along very often – he was a natural athlete."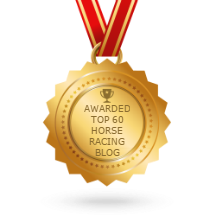 Returns Policy: Once a customer has agreed to pay for a product or service no returns will be permitted or payments returned.
All PayPal transactions are subject to the PayPal Privacy Policy
Privacy Policy: Personal details provided to this site by an individual may be shared with third parties unless requested otherwise.
Above policies updated 15 March 2018