Also Eligibles
by Jim
(Florida)
What is the latest time, with regards to post time, can an 'Also Eligible' be entered in a horse race due to the scratching of one of the 'main-body' horses.

Answer for U.S. racing by Laurie Ross of Ironmaidensthoroughbreds

Usually by 10:00 AM. Scratches are posted soon thereafter. With big races, such as the Kentucky Derby, Preakness, Belmont and Breeders' Cup, scratches are taken the day before so the AE can draw in. A scratch on the day of a big race, no AE's draw in.

For regular races, the AE sometimes scratches if they know they won't draw in, or if they are main track only and the race stays on the turf. For AE (MTO), if the race is taken off of the turf or if it's a rainy day and there is a good chance of the race being moved to the main surface, the AE won't scratch.

In Ireland and the UK the following applies:

One hour before the beginning of the first race.

If there is a non-runner in a race and the trainer of a reserve is offered the opportunity to race, the trainer is not obliged to run their horse. The horse will be considered balloted out of the race and there will be no entry or declaration charge.

If trainer wishes to run, simply contact the racecourse at least one hour before the running of the first race and declare both the horse and rider. The trainer of a non runner is obliged to contact each of the reserves.
Click here to post comments which will appear on the page under the original Post
Join in and write your own page! It's easy to do. How? Simply click here to return to Invitation 6 - Questions.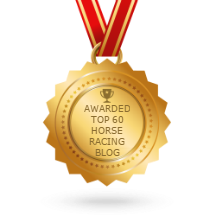 Returns Policy: Once a customer has agreed to pay for a product or service no returns will be permitted or payments returned.
All PayPal transactions are subject to the PayPal Privacy Policy
Privacy Policy: Personal details provided to this site by an individual may be shared with third parties unless requested otherwise.
Above policies updated 15 March 2018