John Smith's magnet cup
by PETER RAYNES.
(ROTHERHAM)
Has the "John Smith's Magnet Cup" ever been run on a wednesday?
My brother says that it has and he's got £20 riding on it.
Many thanks,
PETER RAYNES.

I'm sorry I have been unable to find the answer to this question - perhaps another reader will know and post the answer here.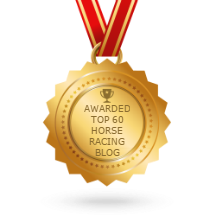 Returns Policy: Once a customer has agreed to pay for a product or service no returns will be permitted or payments returned.
All PayPal transactions are subject to the PayPal Privacy Policy
Privacy Policy: Personal details provided to this site by an individual may be shared with third parties unless requested otherwise.
Above policies updated 15 March 2018