Horse Medications With A (P) In An Entry
by Anon
In the column where medications are listed (like lasix) there was a (P) in an entry. What did it mean?

Answer: Supplied by Laurie Ross of Ironmaidens Thoroughbreds:

Which entries are you looking at? Timeform? Racing Post? We normally don't have an L (P) here in the U.S.- only thing I can think of is that the designation shows that a horse such as Tepin previously raced on Lasix. Lasix (Previously).
Click here to post comments which will appear on the page under the original Post
Join in and write your own page! It's easy to do. How? Simply click here to return to Invitation 6 - Questions.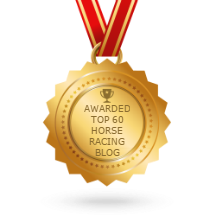 Returns Policy: Once a customer has agreed to pay for a product or service no returns will be permitted or payments returned.
All PayPal transactions are subject to the PayPal Privacy Policy
Privacy Policy: Personal details provided to this site by an individual may be shared with third parties unless requested otherwise.
Above policies updated 15 March 2018