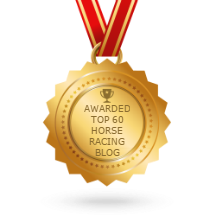 Cost to enter horse
by Karl
(New Mexico)
What does it cost to enter a fifty thousand cup race?

Answer: It depends entirely on the race and the country it is run in. For example the Derby in the UK has a number of entry stages where an entry as a yearling will cost £500 whereas an entry as a 3yo will cost £8000.

For further information you will need to contact the horse racing board of the country or state where the race will be run.
Join in and write your own page! It's easy to do. How? Simply click here to return to Invitation 6 - Questions.