Racing Weights
by Andy Ford
(United Kingdom)
I don't really understand the weights of the horses per race.

In this race Al Mubhir is the top weight with 9-2 but its says he up 7lb on his OR rating, his last race weight was 9-10 so that's 8lb less than this race.

Could somebody tell me what his weight for the race actually is & try & explain it to me as I'm obviously a bit thick LOL. TIA

Answer: His last OR before this race was 90 and today it is 97 which equates to a 7lb rise i.e. 1lb for each rating rise.

The actual weight he carries is in relation to the other horses in this class of race and not in relation to the actual weight carried in his last race.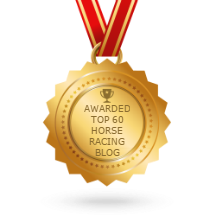 Returns Policy: Once a customer has agreed to pay for a product or service no returns will be permitted or payments returned.
All PayPal transactions are subject to the PayPal Privacy Policy
Privacy Policy: Personal details provided to this site by an individual may be shared with third parties unless requested otherwise.
Above policies updated 15 March 2018