Jersey Horse Racing
Why is it we never see in England horse racing from Jersey and yet racing from all over the world is televised?

Regards John

Answer: Horse racing at Les Landes racecourse in Jersey is run and controlled by the Jersey Race Club which was formed in 1832.

The course hosts 9 race meetings during the summer offering both flat and hurdles races.

Although a few UK trainers such as George Baker and Neil Mulholland run their horses at Les Landes most of the horses are locally trained.

As the races do not come under the jurisdiction of the British Horseracing Association, handicap ratings are assigned by the Jersey Race Club.

The meetings also employ local bookmakers and Tote; in consequence the races have little appeal for punters outside of Jersey and the other nearby islands.

This is the main reason why these races are not televised.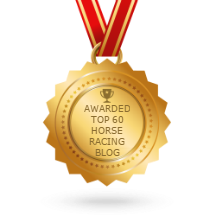 Returns Policy: Once a customer has agreed to pay for a product or service no returns will be permitted or payments returned.
All PayPal transactions are subject to the PayPal Privacy Policy
Privacy Policy: Personal details provided to this site by an individual may be shared with third parties unless requested otherwise.
Above policies updated 15 March 2018