What is the best way to make money from betting?
by Chris
(Plymouth)
Which of the following is the best way to make money from betting:

1. Backing to win

2. Laying to lose

3. Arbitrage where you win whatever the outcome of the event

Answer: Each has its own merits:

Backing to win

Greater returns are achievable but longer losing runs are likely. A reliable source of information is important with proofed results.

Laying to lose

There are more losers than winners so long losing runs are less likely however the liability is greater on losing bets. The best approach is to lay to risk ie decide before placing a bet your maximum liability. For horse racing I prefer to lay in the place market.

For more information on Backing and Laying

Arbitrage

This is the safest option but margins can be wafer thin. You are taking advantage of differences of opinion when pricing up a market however what ever the outcome of an event you make a profit. This method requires a fair amount of work to identify opportunities.

For more information on Arbitrage


Click here to post comments which will appear on the page under the original Post
Join in and write your own page! It's easy to do. How? Simply click here to return to Invitation 6 - Questions.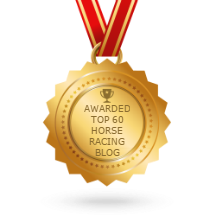 Returns Policy: Once a customer has agreed to pay for a product or service no returns will be permitted or payments returned.
All PayPal transactions are subject to the PayPal Privacy Policy
Privacy Policy: Personal details provided to this site by an individual may be shared with third parties unless requested otherwise.
Above policies updated 15 March 2018