Do you lose if a supplemented horse doesn't run
by Tom Tinkler
(Durham England)
Do I lose my money if I back a horse needing to be supplemented for a race but does not get supplemented and therefore doesn't run?

Answer: Any bet placed before an event takes place in the ante-post market. Once the bet is placed and the horse does not run for whatever reason you will forfeit your stake.

The exception to this rule is when a horse is balloted out of a race it intended to run in. This would be due to higher rated horses taking preference for the available places. In this case your stake is returned.
Click here to post comments which will appear on the page under the original Post
Join in and write your own page! It's easy to do. How? Simply click here to return to Invitation 6 - Questions.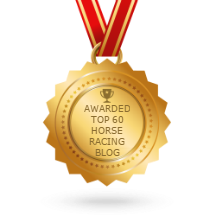 Returns Policy: Once a customer has agreed to pay for a product or service no returns will be permitted or payments returned.
All PayPal transactions are subject to the PayPal Privacy Policy
Privacy Policy: Personal details provided to this site by an individual may be shared with third parties unless requested otherwise.
Above policies updated 15 March 2018