Northolt racecourse race winners in 1937
What horse and jockey won the local derby at Northolt racecourse on the 30th June 1937?

Answer: Northolt racecourse was built in 1929 by William Bass and Viscount Lascelles at Northolt Park for the purposes of pony racing.

As it was not used for horse racing under rules no official records have been kept. During the second world war the course was taken over by the military and never opened again as a racecourse.

However David August, Racing Editor of the Daily Mail has found a reference to a horse called Ecklestone who won a Northolt Derby in the 1930s which was trained by Steve Donoghue's son.


Click here to post comments which will appear on the page under the original Post
Join in and write your own page! It's easy to do. How? Simply click here to return to Invitation 6 - Questions.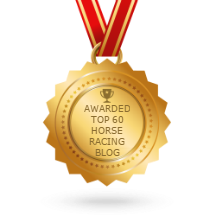 Returns Policy: Once a customer has agreed to pay for a product or service no returns will be permitted or payments returned.
All PayPal transactions are subject to the PayPal Privacy Policy
Privacy Policy: Personal details provided to this site by an individual may be shared with third parties unless requested otherwise.
Above policies updated 15 March 2018