How is the SP for each horse arrived at?
With so many bookmakers offering differing odds for each horse in every race I wondered how the starting price is arrived at? Is it an average of on-course bookmakers odds, or is arrived at some other way?

Answer: It is compiled using the prices at the "off" on the boards of a proportion of on-course bookmakers.

In 2006 the Starting Price Regulatory Commission changed the starting price system to cater for the advent of Betting Exchanges which skewed the SP in favour of the punter as on-course bookmakers used the exchanges to manage their liabilities.

The changes set out to redress the balance by using a larger sample of on-course bookmakers including each-way bookmakers during quiet periods. This had the effect of depressing the SP, as on-course bookmakers offering each-way are often poor value.


Click here to post comments which will appear on the page under the original Post
Join in and write your own page! It's easy to do. How? Simply click here to return to Invitation 6 - Questions.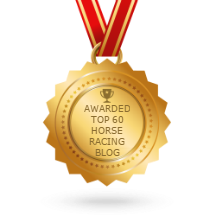 Returns Policy: Once a customer has agreed to pay for a product or service no returns will be permitted or payments returned.
All PayPal transactions are subject to the PayPal Privacy Policy
Privacy Policy: Personal details provided to this site by an individual may be shared with third parties unless requested otherwise.
Above policies updated 15 March 2018