Horse weight and rating.
by Andy Taylor
(Dorset )
Why is it, when I read a review on a certain race, the tipster will say that this certain horse for instance, has won the last three races, and gone up a massive 13lbs in the weights. But when I check the last race. Its only the official rating which has gone up by a lot. The weight may have only gone up 4lbs.

Answer: The weight carried by a horse in a race will depend on its rating relative to the other horses and will not be dependent on whether his rating has changed.

For example Top Smart won the class 4 race below carrying 11st 7lbs resulting in a rating of 108

11Apr11 Plu 21GF C4HcH 2K 11-7 OR 108

But the next race he contested was in a higher grade (class 2). In this race he carried a lot less weight 10st 6lbs (15lbs less) despite the fact his OR had risen.

23Apr11 Hay 20Gd C2NvHcH 13K 10-6 OR 113

His next race however dropped him back into a class 4 again and carried 11st 12lbs

17Oct11 Plu 26GF C4HcH 4K 11-12 OR 115

For further information on weight carried relative to the OR see
https://www.horse4course-racetips.com/website
Click here to post comments which will appear on the page under the original Post
Join in and write your own page! It's easy to do. How? Simply click here to return to Invitation 6 - Questions.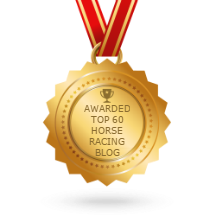 Returns Policy: Once a customer has agreed to pay for a product or service no returns will be permitted or payments returned.
All PayPal transactions are subject to the PayPal Privacy Policy
Privacy Policy: Personal details provided to this site by an individual may be shared with third parties unless requested otherwise.
Above policies updated 15 March 2018