Horse Racing System Partner Required
I'm looking for a partner to take part in a horse racing system but I'm living in Charlotte North Carolina where it is hard to reach out to anybody.

I created a horse race system based on the horse race odds, the jockey odds, the horse race pattern and the jockey pattern.

My horse race system works from bottom up, not from the top down. Most systems go from the top down whereas mine goes from the bottom up.

It is difficult for me to get in touch with anybody via the Internet as I've been trying for at least 6 months or more to reach out.

If anyone would like to get involved my phone number is 704-901-6705 ask for Don and call twice.

I've been working on this horse race system for over 2 years but I still need a few more bits and pieces.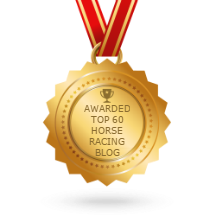 Returns Policy: Once a customer has agreed to pay for a product or service no returns will be permitted or payments returned.
All PayPal transactions are subject to the PayPal Privacy Policy
Privacy Policy: Personal details provided to this site by an individual may be shared with third parties unless requested otherwise.
Above policies updated 15 March 2018