Horses that can't possibly win the race
by Lee
(london)
Why do horses race knowing they will never win. Is it for practice or training? What is the reason?

Answer: The horse does not know it will never win although some horses have a greater will to win so they try harder.

The trainer may be aware the horse will not win but his incentive to enter the horse is the training fees from the owner.

The horse might be capabe of winning but entered in an unsuitable race to maintain its fitness, protect it's handicap mark or to try out a different distance or going.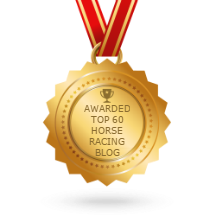 Returns Policy: Once a customer has agreed to pay for a product or service no returns will be permitted or payments returned.
All PayPal transactions are subject to the PayPal Privacy Policy
Privacy Policy: Personal details provided to this site by an individual may be shared with third parties unless requested otherwise.
Above policies updated 15 March 2018