Official off times at Kranji
by Brian
(Glasgow, Scotland)
I put a bet on today with ladbrokes in the 11.20am race on number 4. It won and paid 11.70 for a pound stake and I bet 3 on it. I was delighted until I went to collect and was told the race was just over a mile and the race was nearly finished when I placed my bet.

I know for fact I didn't place it after the off as I watched my horse coming out the stalls and it was stone last, I actually stood and watched the last 2 being loaded.

Ladbrokes official off time funny enough was 11.20am and no seconds, can you please help me as there is no way I put that bet on after the off.

I can't find the official off time anywhere. Ladbrokes have made a mistake and robbed me but I have no way of proving it.

Answer: I assume you placed the bet online with Ladbrokes - there can often be a slight delay in the time you place the bet and the time it is accepted.

As the Kranji track is in Singapore there will also have been a delay in the time you receive the pictures from the track which lead you to believe the horses were being loaded where in fact the race had actually started.

I agree it is very frustrating when a winner is missed in this way but you are unlikely to convince Ladbrokes in this instance.
Click here to post comments which will appear on the page under the original Post
Join in and write your own page! It's easy to do. How? Simply click here to return to Invitation 6 - Questions.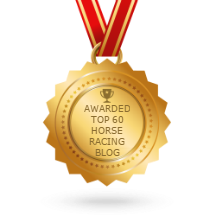 Returns Policy: Once a customer has agreed to pay for a product or service no returns will be permitted or payments returned.
All PayPal transactions are subject to the PayPal Privacy Policy
Privacy Policy: Personal details provided to this site by an individual may be shared with third parties unless requested otherwise.
Above policies updated 15 March 2018