Tax dodge?
by Rob
(Epsom)
Why is it that you often see a change of racehorse ownership to the SAME owner. For instance:
Change of Owner: Mr D. Smith, Mrs J. Magnier, Mr M. Tabor to Derrick Smith, Mrs J. Magnier & M. Tabor.
This is very frequent within the O'brien stable.
What are they getting from it?

Answer: The change of ownership is often done within the O'Brien stable to ensure horses are eligible for different types of races and to move them around to different racetracks to give them the best chance of success.

For example, transferring horses from Mr. D. Smith to Derrick Smith, from Mrs J. Magnier to Mrs J. Magnier and Mr. M. Tabor, or vice-versa.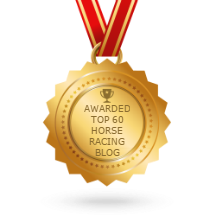 Returns Policy: Once a customer has agreed to pay for a product or service no returns will be permitted or payments returned.
All PayPal transactions are subject to the PayPal Privacy Policy
Privacy Policy: Personal details provided to this site by an individual may be shared with third parties unless requested otherwise.
Above policies updated 15 March 2018