Entries For Cheltenham Festival Races - Why so many runners?
by Robert
(Epsom)
I think it's ridiculous the number of runners Willie Mullins enters in races at the Cheltenham festival.

For instance, in 2023, he's got 5 entered in the Brown Advisory novices chase, out of 11 runners.

In the Champion bumper he's got 10 entered! and Gordon Elliot has 4 entered, out of a total of 24 runners. I believe Mullins has got 75 horses entered in all the Cheltenham races.

Why don't Cheltenham have a restriction on entries for their races? Perhaps a maximum of 2 or 3 per stable.

That way, we wouldn't have the Irish winning the majority of races. It would certainly make it fairer for the smaller stables.

Answer: It's true that the big trainers, especially the Irish ones enter large numbers of their horses but the fact is they do train a lot more high quality horses and the main criteria for entry into a Festival race is the class of the horse.

Given the variety of trainers and horses that participate at Cheltenham Festival, it would be unfair to restrict the number of horses any one trainer may enter.

It is up to the trainer to ensure that they can manage the number of horses they choose to enter, and that each horse is ready and able to participate in the best way possible.

Ultimately, Cheltenham Racecourse wants the races to be of a high quality, and giving all trainers and horses the opportunity to participate is the best way to achieve this.

It would be interesting to hear the views of other racegoing readers.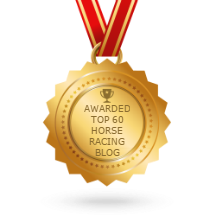 Returns Policy: Once a customer has agreed to pay for a product or service no returns will be permitted or payments returned.
All PayPal transactions are subject to the PayPal Privacy Policy
Privacy Policy: Personal details provided to this site by an individual may be shared with third parties unless requested otherwise.
Above policies updated 15 March 2018