Jockeys
by Ray
(Australia )
Do you think it is better to place a jockey who weighs close to the handicap or use a lighter jockey plus saddle weights

Answer: I think the trainer will choose the best jockey at his disposal as long as the jockey is not overweight and that the horse is carrying the correct weight for the handicap.

But using weights will not affect the performance of the horse.

What would be of concern is if the jockey had used diuretics to reduce the amount of water in his body to achieve the correct weight or starved himself.

These drastic weight reduction methods could adversely affect the jockey's ability to ride well.
Click here to post comments which will appear on the page under the original Post
Join in and write your own page! It's easy to do. How? Simply click here to return to Invitation 6 - Questions.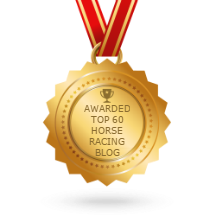 Returns Policy: Once a customer has agreed to pay for a product or service no returns will be permitted or payments returned.
All PayPal transactions are subject to the PayPal Privacy Policy
Privacy Policy: Personal details provided to this site by an individual may be shared with third parties unless requested otherwise.
Above policies updated 15 March 2018