Horse Names
by Mark Harrison
(Birmingham, England)
In England, over the last 24 months, if I was to put a 5-pound each-way bet on every horse that starts with Mr, Mister, Mrs, Miss or Misses would I be in profit or not?

Answer: One way to find this out would be to use the Racing Post search facility.

In the query box at the top right of the page type the search criteria i.e. 'Mister'. You will then obtain a list of all the horses beginning with Mister and their associated racing record.

Click here to post comments which will appear on the page under the original Post
Join in and write your own page! It's easy to do. How? Simply click here to return to Invitation 6 - Questions.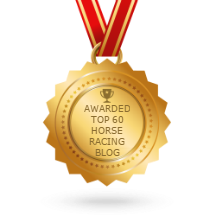 Returns Policy: Once a customer has agreed to pay for a product or service no returns will be permitted or payments returned.
All PayPal transactions are subject to the PayPal Privacy Policy
Privacy Policy: Personal details provided to this site by an individual may be shared with third parties unless requested otherwise.
Above policies updated 15 March 2018