Can you race horses on your own property without a jockey's license or racing permits if there's no gambling involved?
I'm researching a story idea about a couple of guys who want to start their own horse racing league and a bunch of questions have cropped up concerning the legality involved.

First, is it legal to race your own horses on your own property (assuming there's a track that's safe and up to normal standards) if there's no betting involved?

Would all the riders needs jockey's licenses (or amateur permits) for something like that? Or could a race be informal enough that licenses wouldn't be required?

Also, would you need to register your home track with your state's racing commission? Again, there would be no betting involved and possibly no stakes.

The characters are just racing for fun, but there will be crowds coming out to see them. Any help you could give me would be much appreciated. Thanks.

Answer:

The Racing Post had this to say: "Whilst we do not claim to be experts in this field, our initial reaction would be that there is no legal impediment to this taking place.

However it is likely to be quite difficult to ascertain what would be allowed as those who would be in a best position to assist, the racing authorities, are unlikely to provide much assistance irrespective of which country this was taking place in.

The history of human nature would also suggest that the 'no betting' arrangement would also be extremely hard to enforce."


Amanda Roxborough has this to say:

"Of course you can. Not really the best idea if you or those involved are not experienced horsemen and women, as it is the responsible thing to know your horses fitness and health issues and not be pressuring or risking injury to them or yourself."

The British Horseracing Association takes this view:

British Horseracing (and Point-to-Points) can only take place on licensed premises which meet with strict BHA criteria.

For further information on these standards please see here

Similarly racing's participants (owners/trainers/jockeys – including amateurs) are also required to be registered with the BHA as they too must satisfy our relevant criteria and therefore it is difficult to hypothesise - unless it was an informal event to the point of being unofficial and private it is very unlikely that such a meeting would take place.

I would recommend that you contact the US State legislator wherever you are looking into this for further information.

Click here to post comments which will appear on the page under the original Post
Join in and write your own page! It's easy to do. How? Simply click here to return to Invitation 6 - Questions.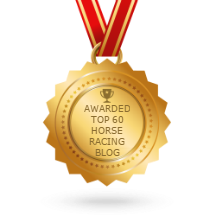 Returns Policy: Once a customer has agreed to pay for a product or service no returns will be permitted or payments returned.
All PayPal transactions are subject to the PayPal Privacy Policy
Privacy Policy: Personal details provided to this site by an individual may be shared with third parties unless requested otherwise.
Above policies updated 15 March 2018