Hurdles and chase race jump numbers!
by Phil C
(Chepstow)
Why do hurdles races (over lower and easier obstacles!) generally have fewer jumps than chase races (of same distance)?

To me logic would suggest that the opposite would be the case.

Answer: Hurdles races are usually contested by younger horses learning their trade over obstacles.

The wider spacing between jumps affords them more time to settle; especially as hurdle races are run at a faster pace than chases.

The Racing Post is of the opinion that the difference in the number of obstacles relates to a Hurdle race being a test of speed, whereas a Chase is traditionally more of a test of stamina and jumping ability.
Click here to post comments which will appear on the page under the original Post
Join in and write your own page! It's easy to do. How? Simply click here to return to Invitation 6 - Questions.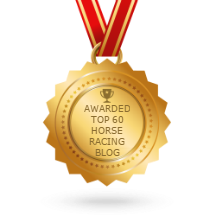 Returns Policy: Once a customer has agreed to pay for a product or service no returns will be permitted or payments returned.
All PayPal transactions are subject to the PayPal Privacy Policy
Privacy Policy: Personal details provided to this site by an individual may be shared with third parties unless requested otherwise.
Above policies updated 15 March 2018