Same Initial Races in France
by William
(York)
Lockdown has directed my attention to racing in France. Some of the races,for instance at Vichy, only have horses with the same initial e.g. Fred, Flag, Friday or George, Good lad Gorgeous etc etc. Why is this.

Answer: For A.Q.P.S. - Autre Que Pur Sang (translated means other than thoroughbred) horses, which includes trotters, anglo-arabs, as well as what are known as "half-breds", each year requires a horse's name to begin with a designated letter of the alphabet.

For example, foals of 2002 have names beginning with the letter "O", 2003 "P" and so on.
Click here to post comments which will appear on the page under the original Post
Join in and write your own page! It's easy to do. How? Simply click here to return to Invitation 6 - Questions.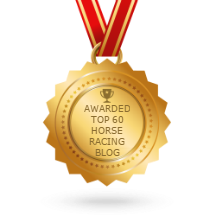 Returns Policy: Once a customer has agreed to pay for a product or service no returns will be permitted or payments returned.
All PayPal transactions are subject to the PayPal Privacy Policy
Privacy Policy: Personal details provided to this site by an individual may be shared with third parties unless requested otherwise.
Above policies updated 15 March 2018