Killed at Hurst Park Racecourse?
Was a horse called Turkey Trot ever killed at Hurst Park Racecourse? If so, what was the date please?

Answer supplied by Laurie Ross

There have been three British-bred fillies named Turkey Trot.

One was born in 1911, and produced three winners.

One, born in 1946 was sent to the US, and the other was born in 1979.

Hurst Park Racecourse in Surrey closed in 1962.

Of the US bred Turkey Trots, both were born after the race track closed.

Pony racing was held at the track in 1890, I suppose one of the ponies could have been named Turkey Trot, but I have no way of finding out.

So to answer your question, I don't believe a thoroughbred named Turkey Trot died at Hurst Park.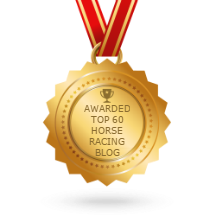 Returns Policy: Once a customer has agreed to pay for a product or service no returns will be permitted or payments returned.
All PayPal transactions are subject to the PayPal Privacy Policy
Privacy Policy: Personal details provided to this site by an individual may be shared with third parties unless requested otherwise.
Above policies updated 15 March 2018