Silks
by Angus Maclean
(London )
Can you buy the silks at the end of a race and if so who owns them ?

Answer: I assume you are referring to the silks worn by jockeys for a race. These are chosen and owned by the horse owners to distinguish the horses running for them.

Silk designs, of which there are currently around 12,500 in the UK, are registered with the Jockey Club. It is not possible to purchase them although you may be able to buy copies online.
Click here to post comments which will appear on the page under the original Post
Join in and write your own page! It's easy to do. How? Simply click here to return to Invitation 6 - Questions.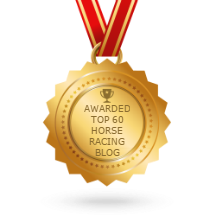 Returns Policy: Once a customer has agreed to pay for a product or service no returns will be permitted or payments returned.
All PayPal transactions are subject to the PayPal Privacy Policy
Privacy Policy: Personal details provided to this site by an individual may be shared with third parties unless requested otherwise.
Above policies updated 15 March 2018