HOW IS THE OR CALCULATED?
Hey Chris,

I would really appreciate your help.
If a Racehorse is carrying as an example 9-10 lbs
why is the Official Rating 104?

I would have thought it would equal 9x14 + 10 lbs
thus making a figure of 136.

I appreciate your time and knowledge in explaining
how the OR is calculated especially in relation to the weight carried on the day.

Much Appreciated,

Graham Lapslie.

grahamlapslie@googlemail.com

PS YOUR WEBSITE IS 100% PROFESSIONAL THANK YOU SO MUCH!

ANSWER:

Hi Graham

Each race has its own conditions which determine the maximum and minimum weight - if you go to the Racing Post website - click racecards - click the race name - tick conditions box - you will be shown these conditions eg

£4,000 guaranteed For 3yo+ Rated 51-70 (also open to such horses rated 50 and below) Weights highest weight 10st Weight raised 2 Minimum weight 8-9, 3-y-o 8-1 Penalties after June 26th, each race won 6lb Signore Momento's Handicap Mark 68 Entries 25 pay £ 20 Penalty value 1st £2,590.40 2nd £770.80 3rd £385.20 4th £192.40

So the official rating (OR) will determine how much weight the horse will carry relative to the OR of the other horses in the race.

For an account of how the BHA calculates the OR


Click Here

Chris Wigg


Click here to post comments which will appear on the page under the original Post
Join in and write your own page! It's easy to do. How? Simply click here to return to Invitation 6 - Questions.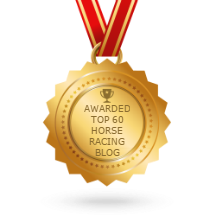 Returns Policy: Once a customer has agreed to pay for a product or service no returns will be permitted or payments returned.
All PayPal transactions are subject to the PayPal Privacy Policy
Privacy Policy: Personal details provided to this site by an individual may be shared with third parties unless requested otherwise.
Above policies updated 15 March 2018