Winning and place distances
Distances for Cheltenham's Many Clouds race yesterday were:

hd 17 27 and then 3 1/2

17 lengths 27 lengths My question is what is the 3 1/2 is it furlongs?

Answer: No it is not furlongs - the 3 1/2 is also lengths (the same as the other distances)

You might be thinking that the distances shown are those from the winner but in fact are the distances between each horse.

The distance between the winner and 2nd is a head and the distance between the 2nd and the 3rd is 17 lengths.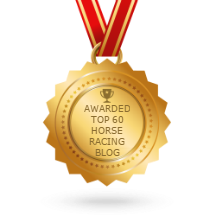 Returns Policy: Once a customer has agreed to pay for a product or service no returns will be permitted or payments returned.
All PayPal transactions are subject to the PayPal Privacy Policy
Privacy Policy: Personal details provided to this site by an individual may be shared with third parties unless requested otherwise.
Above policies updated 15 March 2018