What is meant by a horse being 4lb under its rating
by Michael
(Rotherham, Yorkshire)
If a horse is said to be 4lb or 6lb etc under its racing rating.

Answer: The BHA is responsible for giving a race horse a handicap rating, known as its OR, based on a weekly study of each horses performance on the racecourse.

When a horse contests a handicap race the rating it has been allotted will determine how much weight it will carry in the race.

If one horse is rated 120 and another 110 the lower rated horse will carry 10 lbs less.

However if a horse's OR entitles him to carry a weight which is less than the minimum for the race he is said to be racing out of the handicap.

Consider a race with these ratings

Horse 1 OR 166 carries 11-12
Horse 2 OR 150 carries 10-10
Horse 3 OR 143 carries 10-3
Horse 4 OR 134 would carry 9-8 but the minimum weight for race is 10-0

Horse 4 will carry 6 lbs too much i.e. the horse is 6 lbs under its race rating.



Click here to post comments which will appear on the page under the original Post
Join in and write your own page! It's easy to do. How? Simply click here to return to Invitation 6 - Questions.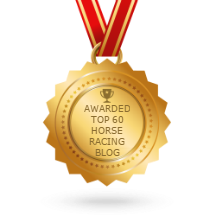 Returns Policy: Once a customer has agreed to pay for a product or service no returns will be permitted or payments returned.
All PayPal transactions are subject to the PayPal Privacy Policy
Privacy Policy: Personal details provided to this site by an individual may be shared with third parties unless requested otherwise.
Above policies updated 15 March 2018