Top tipster websites save time and money ...
and now you can access some of the best tipster websites all in one place.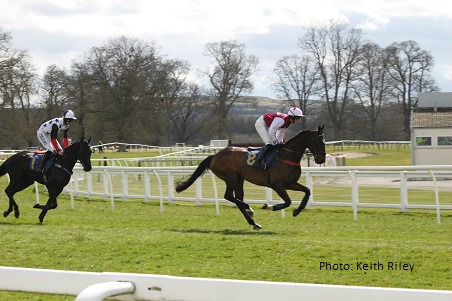 Are you looking for affordable or even free tips from pro tipsters?
Tipster Websites
Are you getting fed up following tipsters and losing faith in their ability? 

Are you looking for something that can help and make a massive difference to your betting and turn you into a winner? 
Well look no further; below you'll find details of three of the best tipsters in the business.
What a great year for www.TextWinner.com members so far...

We've smashed those pesky bookies....  again...

If you're already a member, I hope you're enjoying the winners 
2021 Results: - 75.09 Points Profit to 1 Point Level Stakes for the year so far. 
 
What A Month.......
October: 36 Bets - 14 Winners - 25.13 Points Profit to a 1 Point Stake
Let's start with their results for the year:
Cheek Pieces – 96.2 Points Profit to 1 Point Stake
Text Winner – 64.05 Points Profit to 1 Point Stake
aracingfirst – 63.93 Points Profit to 1 Point Stake
Results for Saturday 23 Oct 2021
Another Cracking Weekend from our Tipping Partners.. 

A total of 7 winners from our Horse Racing Services... 

aracingfirst
Advised just two tips on Saturday.
2.05 Doncaster – Another Batt - WON 9/2 (Adv 6/1)

Cheek Pieces
4.29 Kelso – Northern Bound – WON 3/1
4.40 Cheltenham  – Does He Know WON 4/5 
Our Top Performing Tipster for 2021 so far...

textwinner
Just 1 Bet advised on Saturday
2.09 Kelso  – WON 11/10 (Adv 6/4)
Flying in October - 21.63 Points Profit to 1 Pt Stake. 
 

We hope you're well and keeping safe..  

What a BRILLIANT Days Racing at Ascot today, and some Superb FREE WINNING Tips from our Tipping Partners.. 

We hope you followed and won a few pennies.. 

aracingfirst
FREE Tip 
4.30 Ascot – Aldaary - WON 7/2 (Adv 15/2)
Also advised to Members - Trueshan WON Evens (Adv 7/4)

Cheek Pieces
Free Tip
Wolverhampton 7:00 HASTY SAILOR – WON 7/4 (Adv 5/2)
Also advised to Members - Sealiway WON 12/1 

textwinner
Free Tip
2,00 Ascot, Creative Force - WON 5/1 (Adv 6/1)
Also advised to Members - Trueshan WON Evens (Adv 7/4)
 


#GreatStuff

If you fancy investing some of your winnings the Full Member Service for any of these Superb Tipping Partners, can be yours, with the first week or month Half Price.

aracingfirst - 1st Month only £9.50
Cheek Pieces - 1st Month only £12.50
textwinner - 1st Week only £2.50

Not forgetting our Top Quality Rugby Tipping Partner - www.RugbyKnowledge.com which covered two games with a 100% Handicap Double Landed. 

A Racing First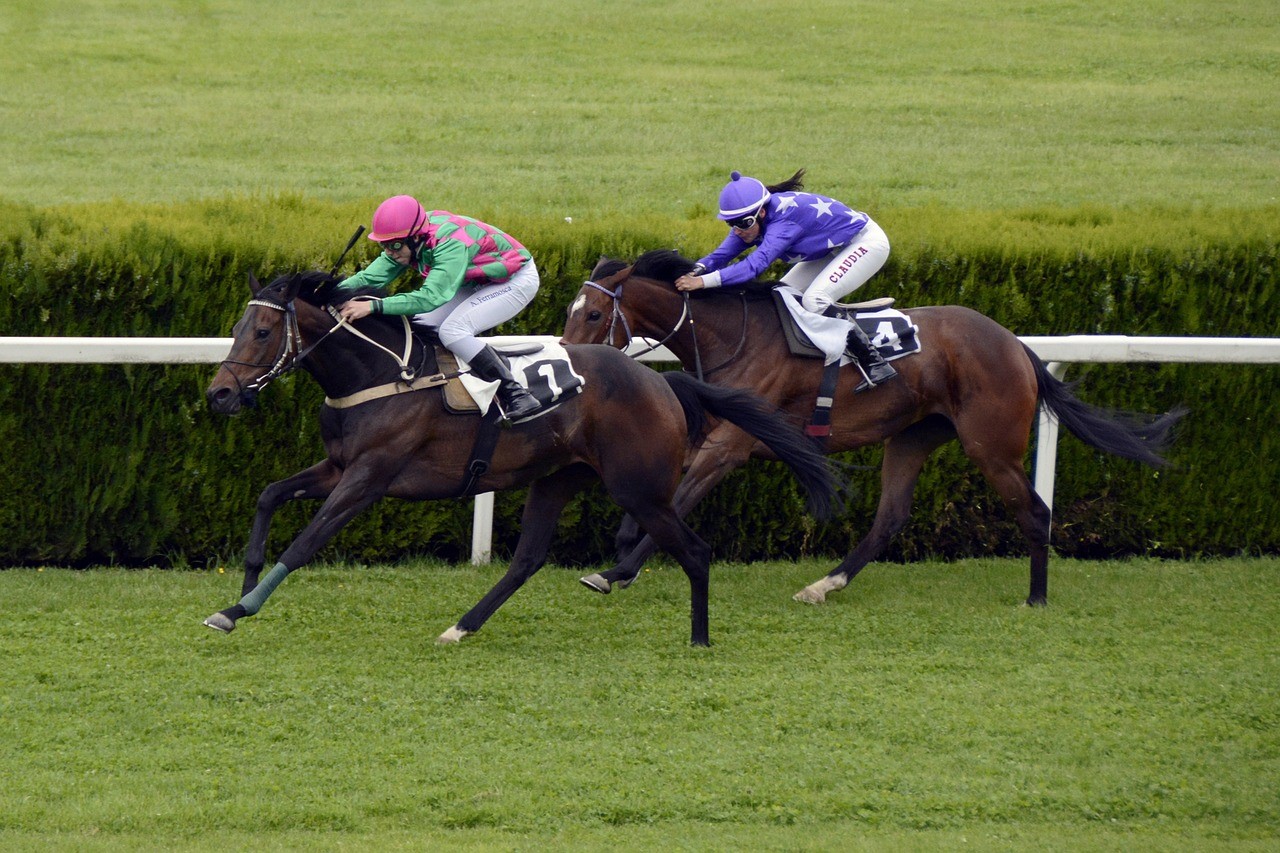 INTRODUCING aracingfirst.com
Aracingfirst provides not only Premium Tips, but also FREE Notebook Horses, a Ten To Follow for the Flat and NH Seasons, as well as a few Ante Post Bets.
Our Premium Members Tips really are loving the return of the flat.
Get started with aracingfirst:
We hope you're winning...     A cracking weekend continues as our only advised bet on Sunday lands a MASSIVE Gamble at Goodwood.

Polish - WON 7/2 (Advised 13/2) 

That follows a great result in the Big Saturday Handicap as "BUZZ" landed the Cesarewitch at 8/1 for aracingfirst members..

Don't Forget.......... 

We have just advised aracingfirst Members of our Ten To Follow for the up and coming NH season 

You can access this for FREE, simply by logging in if you already have an account with aracingfirst  or by registering FREE via "Join Page" 
As I mentioned recently you can register for FREE with www.aracingfirst.com and get access to their advised bets on Saturday.

Bets will be updated in the "News" section of the website, which is accessible on the top menu bar. You'll then be able to visit the "Free Tips for Saturday 27th February"
aracingfirst are showing over 30 points profit for 2021 currently, based on 1 point level stakes.
They also have a half price offer if you'd like to try their Premium Service, where if joining now you'll get all Premium Bets, including the Cheltenham Festival, where they've had great successes before.
If you'd like to get the Free Tips for Saturday from aracingfirst, simply click here and then hit the 'Register for FREE' button.
 Previous Nice Priced Winners…
Road To Respect – WON 14/1
Tully East – WON 8/1
Minella Rocco – WON 8/1
Diego Du Charmil – WON 13/2
Superb Story – WON 8/1
Cause of Causes – WON 8/1
Very Wood WON – WON 33/1
Same Difference – WON 16/1
Register to get these great tips sent direct to you
* * * * *

Cheek Pieces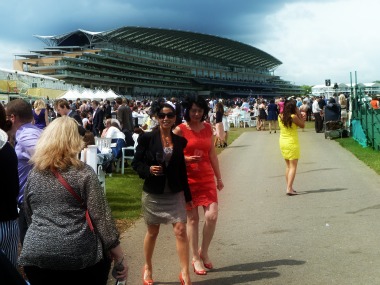 Racegoers at Royal Ascot
With so many tipster websites to choose from how do you decide?
"Simples", as the meerkat would say, Tipster results are published so that you can check them all out.
Cheek Pieces has membership options of a full Private Membership, or Weekends Only.
With the main focus on Private Bets, a list of horses to follow is also provided as well and an insight into how Neil looks for value in the E-Book Page "3 Ducks in a Row"
The great recent run of winners for 2021 continues for Cheek Pieces Members.....

This is what I advised Members for Wednesday.

"HELLUVABOY , The gelding was runner-up at Leicester two starts back, beaten five lengths but the winner but he was conceding a stone to a winner who has gone up 16lbs since that effort. The selection disappointed at Newbury last time out but that was over ten furlongs. The return to 7f is interesting as he was fifth in a CD maiden in April, the form of which makes a mark of 63 look workable, and he looks over-priced:
Kempton 8:00 – HELLUVABOY 

Result: WON 25/1

Close to 100 Points Profit for the year so far to a 1 point level stake.

If you'd £25 on each advised bet you'd be in showing a profit of around £2,500!!
 
3 Private Bets advised for Thursday at 4/1, 7/1 and 9/1.

If you'd like to try the Cheek Pieces Private
Service... 

 >> Click Here To Join Cheek Pieces<<
* * * * *
Text Winner
textwinner has a focus on Account bets with the occasional Ante Post bet for the likes of The Cheltenham Festival.
Coming shortly FREE Weekend of tips on 13th March
Results 2020: 40 Points Profit for the season.
Text Winner:
3 Bets on Thursday, Olympic Theatre BOLTED UP plus
Dashing Roger WON 5/1 (Advised 10/1)

Click Here to Join www.TextWinner.com

First Week Half Price!! - Just £2.50
Return to Horse Racing Tips from Tipster Websites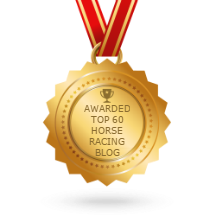 Returns Policy: Once a customer has agreed to pay for a product or service no returns will be permitted or payments returned.
All PayPal transactions are subject to the PayPal Privacy Policy
Privacy Policy: Personal details provided to this site by an individual may be shared with third parties unless requested otherwise.
Above policies updated 15 March 2018