Top tipster websites save time and money ...
and now you can access some of the best tipster websites all in one place.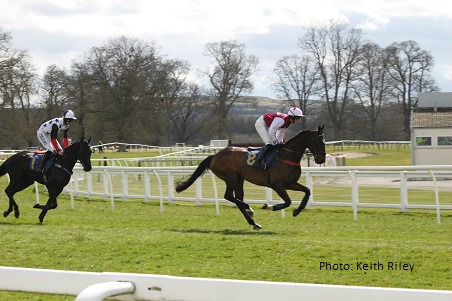 Are you looking for affordable or even free tips from pro tipsters?
Get started with
Tipster Websites
Are you getting fed up following tipsters and losing faith in their ability? 
Are you looking for something that can help and make a massive difference to your betting and turn you into a winner? 
Well look no further; below you'll find details of some of the best tipsters in the business.

A Racing First
INTRODUCING aracingfirst.com
Aracingfirst provides not only Premium Tips, but also FREE Notebook Horses, a Ten To Follow for the Flat and NH Seasons, as well as a few Ante Post Bets.
Our Premium Members Tips really are loving the return of the flat.
We advised just 3 bets at Doncaster yesterday...
2.00 Doncaster - Top Rank WON 11/2 (Adv 6/1)
3.10 Doncaster - Orbaan placed at 40/1
3.45 Doncaster - Royal Commando WON 15/2 (Adv 16/1)
Today, members were advised 2 bets at Doncaster...
3.05 Doncaster - Thorne Hall WON 9/2
4.50 Doncaster - Lexington Dash 2nd 11/2 (Adv 10/1) Beaten a short head
If you're already a member, we hope you cleaned up today
If not....
JOIN The Premium Service & GET your 1st Month at Half Price - https://tinyurl.com/utt32dz5
Flat Ten To Follow coming soon.
If you have been a previous member, your old login and password will still be valid, so you can simply upgrade from your FREE account to become a PREMIUM MEMBER. https://tinyurl.com/utt32dz5
As I mentioned recently you can register for FREE with www.aracingfirst.com and get access to their advised bets on Saturday.
Bets will be updated in the "News" section of the website, which is accessible on the top menu bar. You'll then be able to visit the "Free Tips for Saturday 27th February"
aracingfirst are showing over 30 points profit for 2021 currently, based on 1 point level stakes.
They also have a half price offer if you'd like to try their Premium Service, where if joining now you'll get all Premium Bets, including the Cheltenham Festival, where they've had great successes before.
If you'd like to get the Free Tips for Saturday from aracingfirst, simply click here and then hit the 'Register for FREE' button.
Results:

https://olpt.co.uk/premium-league-table/
A couple of recent NH Notebook winners:
Romain De Senam WON 13/2
Secret Reprieve WON 5/1 and WON 5/2 
Cheltenham 2020 -
Shishkin - WON 6/1
Kildisart - 2nd 10/1 (Advised 20/1)
Epatante - WON 2/1
Hold The Note - 3rd 10/1
A Plus Tard - 3rd 7/4 (Adv 20/1)
Aramon - 2nd 8/1
Saint Roi - WON 11/2
Al Boum Photo - WON 10/3
Chosen Mate - WON 7/2
Cheltenham 2019 -
Ch'tibello - WON 12/1
Early Doors - WON 5/1
Defi Du Seuil - WON 3/1
Tobefair - 2nd 40/1
Not Many Left  - 3rd 16/1
Any Second Now - WON 6/1 (Adv 9/1)
Wicklow Brave - 2nd 28/1
Previous Nice Priced Winners…
Road To Respect – WON 14/1
Tully East – WON 8/1
Minella Rocco – WON 8/1
Diego Du Charmil – WON 13/2
Superb Story – WON 8/1
Cause of Causes – WON 8/1
Very Wood WON – WON 33/1
Same Difference – WON 16/1
Register to get these great tips sent direct to you
* * * * *

Cheek Pieces
With so many tipster websites to choose from how do you decide?
"Simples", as the meerkat would say, Tipster results are published so that you can check them all out.
Cheek Pieces has membership options of a full Private Membership, or Weekends Only.
With the main focus on Private Bets, a list of horses to follow is also provided as well and an insight into how Neil looks for value in the E-Book Page "3 Ducks in a Row"
Coming shortly FREE Weekend of tips on 6th March

Results for 2020 showed a profit of 78.83 Points.
Results for 2021: https://olpt.co.uk/premium-league-table/
Cheltenham 2020:
Epatante – WON 2/1 < 3/1
Hold The Note – 3rd 10/1
Lord Du Mesnil – 2nd 11/2
Put The Kettle On – WON 16/1
Night Edition – 2nd 16/1
Al Boum Photo – WON 10/3
Chosen Mate – WON 7/2 < 5/1
Easywork – WON 15/2 (W/out Fav)
Find out more about cheekpieces
* * * * *
Text Winner
textwinner has a focus on Account bets with the occasional Ante Post bet for the likes of The Cheltenham Festival.
Coming shortly FREE Weekend of tips on 13th March
Results 2020: 40 Points Profit for the season.
2021: https://olpt.co.uk/premium-league-table/
A brilliant Cheltenham Festival 2020:
25 Bets – 9 Winners plus 4 each way places.
Shishkin WON 6/1 – Advised Ante Post 20/1
Eptante WON 2/1 < 3/1
Imperial Aura WON 4/1 < 5/1
Champ WON 4/1
Dame De Compagnie WON 5/1 < 6/1
Aramax WON 15/2
Ferny Hollow WON 11/1 – Advised Ante Post 14/1
Melon 2nd 14/1
The Storyteller 2nd 11/2
Elusive Belle 5th 20/1
Fury Road 3rd 5/1 < 8/1
Al Boum Photo WON 10/3
Chosen Mate WON 7/2 < 5/1
Find out more about textwinner's Cheltenham Festival Bets for 2021

Back to homepage from Tipster Websites