Kentucky Derby Contenders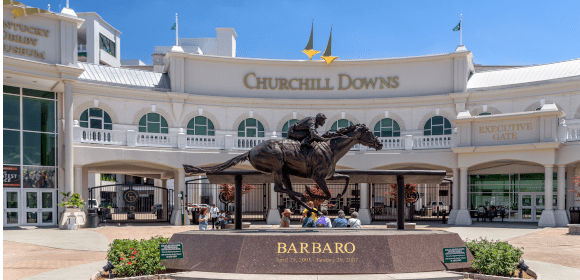 Churchill Downs
Which horses are genuine Kentucky Derby contenders in 2022?
With the Kentucky Derby just around the corner, favorites, odds, and their favorite lineup are surfacing everywhere. Whether you're a horse racing fan or a serious sports bettor, it would be best to know the contenders for the 2022 Kentucky Derby so that you are better prepared for the upcoming event!
Kentucky Derby Contenders
Epicenter
Out of all the Kentucky Derby contenders, Epicenter is the favorite for most fans. On his journey to the Kentucky Derby, he had several wins that helped him gain recognition and put him at the top of the list of most punters.
Epicenter is a bay colt that Steven M. Asmussen trains. This horse made the frame in all of his 2022 events. So far, he ran in three starts and won two of them and was in second place once. 
If you're planning to bet your money on Epicenter, it's best to check out his and other Kentucky Derby contenders kentucky derby form and speed ratings to assess their edge in winning the race.
Messier
Next to Epicenter is Messier. His current TVG odds are 6-1. This young bay colt that Tim Yakteen trains already ran for six starts, and Messier has consistently ranked in all of them. He had three firsts throughout his career and three times where he placed seconds. This horse can usually be relied upon to make the frame in every field he runs.
Taiba
Taiba has won the Santa Anita Derby and attracted a lot of horse racing fans as he continued impress as one of the main Kentucky Derby contenders. What is more compelling is that he won the event with a clear 4-1 odds. In this year's Kentucky Derby, Tim Yakteen will train Taiba, and hopefully, he will get to win the derby's crown and proceed to the next major horse racing event.
Mo Donegal
Mo Donegal is gaining attention for this year's Kentucky Derby because of his successful sire. He is one of the top progeny of Uncle Mo, who was also the pedigree of the 2016's Kentucky Derby winner Nyquist. 
Moreover, he is training under Todd A. Pletcher on their way to the 2022 derby. Also, Mo Donegal has already won three contests out of all his five starts. Indeed, this bay colt has far to go in his horse racing journey. He has current odds of 24-1 in TVG.
Smile Happy
Another consistent winning Kentucky Derby contender in this list is Smile Happy. This horse with dark bay/brown colt is one of the contenders for the 2022 Kentucky Derby.
Out of all the four starts he played throughout his career, Smile Happy has steadily ranked in first and second places. However, how he will play for this year's Kentucky Derby is largely unknown.
Charge It
Charge It lives up to his name with a recorded Equibase speed figure of 103; he zooms away from his opponents in all his events. This roan colt is relatively new to the huge competitive derbies. 
His records show that he only had three starts so far, where everything took place in 2022. He was placed first in one event and twice in second place in all of his starts. With 16-1 odds on his name, expect that Charge It will continue zooming his way in the 2022 Kentucky Derby as well.
Tiz The Bomb
Tiz The Bomb is an outstanding bay colt owned by the Magdalena Racing. Lessee. He already had eight starts throughout his career and has won five.
This year alone, he had three wins out of his three starts. It is an exciting record that will surely put many racing fans on edge and will likely drastically change their odds during the Kentucky Derby. 
In his Turfway Park start, which he had won, he had 8-5 odds. Meanwhile, for this year's Kentucky Derby, his odds are at 22-1. There is no doubt that you can look forward to this young horse's performance this year.
White Abarrio
If you would like to bet on a horse that has won a historically-live bet, you can look into White Abarrio. This horse with a roan colt has already won the Florida Derby, which adds to his record of four wins out of his five starts, showing that he only placed third once. 
This undeniably flawless record shows that White Abarrio can be a relatively strong opponent this year and is one of the two grey horses in the starting gate for the Kentucky Derby 2022.
Back to Kentucky Derby 2022 from Kentucky Derby Contenders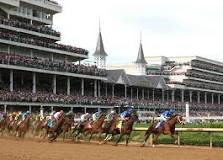 Early Voting
Early Voting only played one start last year and won it. This year, he added two starts to his record, in which he placed first and second in each start. The famous Chad C. Brown is training him for this year's Kentucky Derby. Although Early Voting only has a few starts on his name, he undeniably did well in all of them. With Early Voting in this year's lineup, his TVG odds are at 29-1.
Zozos
Zozos is another brown colt that only entered competitive horse racing this year. He had three starts in which he won in two events and only placed second once. His trainer is Brad H. Cox, a relatively known name in the horse racing industry. One look at Zozos, and you can be assured that this young horse will present everyone with a thrilling game.
Final Thoughts
When betting in horse racing, it's important to do thorough research to make an informed wager. And the first step to doing that is to know which contenders are running the race. Research, with a bit of luck, can significantly improve your chances of winning.
Now that you have an idea of the contenders for the 2022 Kentucky Derby, you can freely look into them and bet on your desired horse. So book your tickets now and have a good time!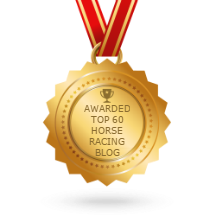 Returns Policy: Once a customer has agreed to pay for a product or service no returns will be permitted or payments returned.
All PayPal transactions are subject to the PayPal Privacy Policy
Privacy Policy: Personal details provided to this site by an individual may be shared with third parties unless requested otherwise.
Above policies updated 15 March 2018