A guide to the Grand National
Grand National 2019
The Grand National 2018 Festival takes place from Thursday 12th - Saturday 14th April and this year we look back at past results in the search for clues as to the most likely winner of the National itself.
Tips for the race by Nick Hardman of Betting School
Houblon Des Obeaux @40/1 e/w (1/5 odds, 6 places)
Milansbar @33/1 e/w (1/5 odds, 6 places, Betway)
Regal Encore @28/1 e/w (1/5 odds, 6 places, Betway)
I Just Know @22/1 e/w (1/5 odds, 6 places, PP) or 20/1 e/w same terms Boyles
The Dutchman @25/1 e/w (1/5 odds, 6 places, PP)
Trends Pointers:

19 of the last 21 winners had been off the track for 20 to 56 days
Horses aged 9 - 11 years old account for 17 of the last 21 winners although there have been two 8 year old winners in the last 3 renewals
18 of the last 21 winners carried 11st 0lbs or less
16 of the last 21 winners finished in the top five on their previous start
Horses with an official rating below 136 are 0-141 and higher rated horse predominate in recent time as the fences are easier and the race is shorter than in the past -
7 of the last 9 winners were rated 148+
The last 21 winners have had a minimum of three runs and no more than 7 runs in the current season
16 of the last 21 winners of the Grand National had previously raced over at least 3m 5f
9 of the last 19 winners had previous experience of the Grand National fences either in the National itself or other races such as the Becher Chase or Topham
All bar one of the last 21 winners had won a race over at least 3 miles
All bar 2 winners since 1997 had run at least 10 times over fences and all bar 2 had run in at least 5 handicap chases
16 of the last 21 winners had won between 3 and 5 chases and 18 had won between 1 and 4 handicap chases

An exception to the above trends is the form of the 2016 winner Rule The World. However it is safe to assume that Jumps Horses with this profile will not happen very often.
Trainer Mouse Morris  
Age 9 Weight 10-7  
Off Rating 148  
Chase Runs 13  
Runs over G. N. Fences 0  
Wins over 3m+ 0  
Wins over 4m+ 0   
Best ground GS  
Form S32254  
Wins/Races 0/7 
Prize Money £32k  
Falls 0 
Days Since Last Race 34  
Biggest Chase Win £0k 
Prize Money £201k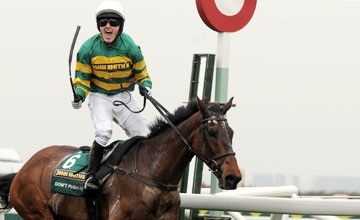 Grand National 2016 Selections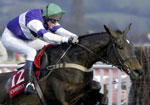 Grand National Trends:
Neptune Collonges was something of a surprise winner for trends followers. Although those seeking value in their betting odds were rewarded.

Being a french bred is a negative (only one winner in 103 years)

Not run for 56 days (none have won since 1981 after a layoff of more than 50 days)

Winning Trainer, Paul Nicholls never won the Grand National until his horse Neptune Collonges won in 2012

Carried over 11st 6lbs (no runner has carried 11st 5lbs+ since Red Rum)

However the runner up, Sunnyhillboy was very much a trends horse and only failed by the narrowest of margins

Age and experience will still count for much in this race as 18 of the last 19 winners were aged 9+

Form over the Grand National fences is also a plus but not obligatory (7 of the past winners have previously tackled the fences)

Winning over a distance of 3m+ is important even though the distance to the first fence has has been cut by half a furlong. This is to reduce the speed of the runners over the first fence

Top weights are no longer the no-no they used to be and 10 of the last win and placed horses carried 11st or more. Look for a horse carrying no more than 14lbs above bottom weight.

Races that the winner has previously contested include:

The Grand National itself

Henrietta Knight Handicap Chase (contested by 2 Grand National winners)

The Hennessy Gold Cup (18 placed horse contested this)

Irish Grand National (4 winners in past 14 years)

The Irish have a good record in the race winning 6 in recent times

Front runners usually fare well as riding prominently they tend to avoid the fallers and get into a rhythm

Hurdles prep races are often employed to preserve a horse's chase handicap mark

Achieved a recent RPR rating that was a career or near-career best

The winner can usually be found in the first 8 in the betting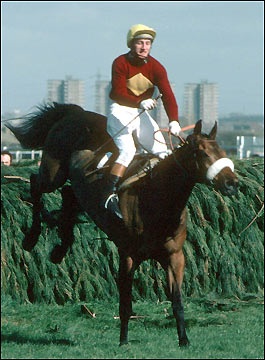 Aintree Grand National Festival Trends by Tony Ward
14:00, Matalan Anniversary 4YO Juvenile Hurdle (Grade 1)
Key Trends
• French Breds have won 6 of the last 14 renewals
• Favourites have won 7 of last 8 renewals
• Placed or won at Cheltenham Festival
• Guide races include the finale Hurdle and Finesse Hurdle
• 9 of the last 11 winners contested the Triumph Hurdle
• 17 of the last 21 winners had won at least twice over hurdles
• 6 of the last 12 renewals have been won by French bred horses
Recent Grand National Festival Winners
Year Horse Age Trainer Odds
2011 Zarkandar 4 Paul Nicholls 4/6F
2010 Orsippus 4 Michael Smith 40/1
2009 Walkon 4 Alan King 2/1F
2008 Binocular 4 Nicky Henderson 11/8F
2007 Katchit 4 Alan King EvsF
2006 Detroit City 4 Phillip Hobbs 3/1F
2005 Faasel 4 Nicky Richards 11/4F
2004 Al Elle 4 John Queally 25/1
2003 Le Duo 4 Paul Nicholls 33/1
2002 Quazar 4 Jonjo O'Neill 16/1
2001 Bilboa 4 Francois Doumen 7/4F
2000 Lord Brex 4 Phillip Hobbs 15/2
3:10 – Aintree Grand National Festival
Betfred Bowl Chase (Grade 1) 3m1f
Key Trends
• 19 of the last 27 winners ran in the Cheltenham Gold Cup
• 8 of the last 13 winners finished in the first three in the King George VI Chase
• Irish trained horses have won only 3 of the 27 renewals
Recent Grand National meeting Winners
Year Horse Age Trainer Odds
2012 Follow the Plan Oliver McKiernan
2011 Nacarat 10 Tom George 7/2
2010 What A Friend 7 Paul Nicholls 5/2
2009 Madison Du Berlais 8 David Pipe 12/1
2008 Our Vic 10 David Pipe 9/1
2007 Exotic Dancer 7 Jonjo O'Neill 6/4F
2006 Celestial Gold 8 Martin Pipe 8/1
2005 Grey Abbey 11 Howard Johnson 7/2
2004 Tiutohev 11 Martin Pipe 11/2
2003 First Gold 10 Francois Doumen 14/1
2002 Florida Pearl 10 Willie Mullins 5/2
2001 First Gold 8 Francois Doumen 7/4F
2000 See More Business 10 Paul Nicholls 5/4F
15:05, John Smith's Aintree Hurdle (Grade 1)
Key Trends
Horses that ran in the same race last year
Horses trained in Ireland
The Neptune Investment Management Novices' Hurdle winner
3:45 – Aintree Grand National Festival
John Smith's Fox Hunters' Chase 2m 5f 110y
Key Trends
• 8 of the last 9 winners were not from pointing or hunting backgrounds
• 16 of the last 18 winners won or were placed last time out
• 25 of the last 27 winners were aged 9 or older
• 16 of the last 18 winners started in the first four in the betting
• 15 of the last 16 winners raced predominantly
• Only 1 Irish winner in the last 28 years
Recent Winners
Year Horse Age Trainer Odds
2011 Baby Run 11 Nigel Twiston-Davies 3/1F
2010 Silver Adonis 9 Dr Richard Newland 50/1
2009 Trust Fund 11 Richard Barber 13/2
2008 Christy Beamish 11 Paul Jones 6/1
2007 Scots Grey 12 Nicky Henderson 9/2
2006 Katarino 11 Robert Waley-Cohen 11/2
2005 Katarino 10 Robert Waley-Cohen 100/30F
2004 Forest Gunner 10 Richard Ford 13/2
2003 Divet Hill 9 Ann Hamilton 11/2
2002 Torduff Express 11 Paul Nicholls 8/1
2001 Gunner Welburn 9 Caroline Bailey 4/1JF
2000 Bells Life 11 Phillip Hobbs 11/2
4:20 – Aintree Grand National Festival
Matalan Red Rum Handicap Chase (Grade 3) 2m
Key Trends
• 21 of the last 23 winners were aged 9 or younger
• 6 of the last 9 winners were novices
• 7 of the last 9 runners carried under 11st
Recent Winners
Year Horse Age Trainer Odds
2011 Silk Drum 6 Howard Johnson 9/1
2010 Chaninbar 7 Milton Harris 20/1
2009 Oh Crick 6 Alan King 7/1CF
2008 Stan 9 Venetia Williams 25/1
2007 Bambi de L'Orme 8 Ian Williams 13/2
2006 Jaoks Oralo 7 John Spearing 10/1
2005 Fota Island 9 Mouse Morris 100/30F
2004 Tidour 8 Paul Webber 5/1F
2003 Golden Alpha 9 Martin Pipe 7/1
2002 Dark 'n' Sharp 7 Richard Phillips 6/1F
2001 Aghawadda Gold 9 Tom Tate 12/1
2000 Jungil 7 Paul Webber 12/1
4:55 – Aintree Grand National Festival
Totepool Manifesto Novices' Chase (Grade 2) 2m 4f
Key Trends
• The race has only had two renewals
• Both winners were in the first three in the betting
• Both winners ran in the Arkle
• No winning favourite so far
Recent Winners
Year Horse Age Trainer Odds
2011 Wishfull Thinking 8 Phillip Hobbs 9/4
2010 Mad Max 8 Nicky Henderson 4/1
2009 Tartak 6 Tom George 11/2
5:30 – Aintree Grand National Festival
Silver Cross Handicap Hurdle (Listed) 2m 4f
Key Trends
• 18 of the last 22 winners had won earlier in the season
• 9 of the last 11 winners started at double figure prices
• Only 1 of the last 22 winners carried less than 10st 4lb
Recent Winners
Year Horse Age Trainer Odds
2011 Russian War 8 Gordon Elliott 16/1
2010 Sir Harry Ormesher 7 Alan King 16/1
2009 Sunnyhillboy 6 Jonjo O'Neill 8/1
2008 Auroras Encore 6 Sue Smith 50/1
2007 Two Miles West 6 Jonjo O'Neill 25/1
2006 Strangely Brown 5 Eric McNamare 10/1
2005 Genghis 6 Peter Bowen 10/1
2004 Zibeline 7 Brain Ellison 12/1
2003 Patriot Games 9 Charlie Swan 16/1
2002 Ravenswood 5 Martin Pipe 7/4F
2001 Crazy Horse 8 Len Lungo 20/1
2000 Quakers Field 7 Gary Moore 16/1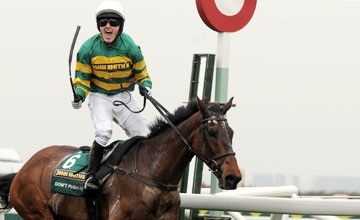 Grand National Meeting Day 2
2:00 – John Smith Top Novices' Hurdle (Grade 2) 2m 110y
Key Trends
• 15 of the last 20 winners were in the front 4 in the market
• 11 of the last 14 winners finished first or second last time out
• Only 2 four year old winners in the last 13 renewals
Recent Grand National Festival Winners
Year Horse Age Trainer Odds
2011 Topolski 5 David Arbuthnot 11/2
2010 General Miller 5 Nicky Henderson 7/1
2009 El Dancer 5 Lucy Wadham 14/1
2008 Pierrot Lunaire 4 Paul Nicholls 5/1
2007 Blythe Knight 7 John Quinn 14/1
2006 Straw Bear 5 Nick Gifford 2/1F
2005 Mighty Man 5 Henry Daly 3/1
2004 Royal Shakespeare 5 Steve Gollings 25/1
2003 Limerick Boy 5 Venetia Williams 5/1
2002 In Contrast 6 Phillip Hobbs 5/2
2001 Illoo II 5 Phillip Hobbs 16/1
2000 Phardante Flyer 6 Phillip Hobbs 5/1
2:30 – Aintree Grand National Festival
Matalan.co.uk Mildmay Novices' Chase (Grade 2) 3m 1f
Key Trends • 26 of the last 29 winners had won at least twice over fences
• 18 of the last 20 winners had won over 3 miles plus
• 20 of the last 23 winners were aged no older than 8
• 21 of the last 22 winners started at single figure odds
• 5 of the last 6 winners ran in the RSA Chase at Cheltenham
Recent Winners
Year Horse Age Trainer Odds
2011 Quito De La Roque 7 C A Murphy 6/1
2010 Burton Port 6 Nicky Henderson 9/2
2009 Killyglen 7 Howard Johnson 7/1
2008 Big Buck's 5 Paul Nicholls 11/4
2007 Aces Four 8 Ferdy Murphy 5/2F
2006 Star De Mohaison 5 Paul Nicholls 11/4F
2005 Like-A-Butterfly 11 Christy Loche 6/1
2004 Simply Supreme 7 Sue Smith 13/2
2003 Irish Hussar 7 Nicky Henderson 3/1
2002 Barton 9 Tim Easterby 3/1F
2001 What's Up Boys 7 Phillip Hobbs 12/1
2000 High Game 6 Simon Sherwood 9/1
3:05 – Aintree Grand National Festival
John Smith's Melling Chase (Grade 1) 2m 4f
Key Trends
• 19 of the 20 winners had won over 2m4f
• 12 of the last 16 winners started favourite or second favourite
• 14 of the 20 winners had placed 1st, 2nd or 3rd at this meeting previously
• Horses aged 7yo or younger have won 1 renewal since 1991
Recent Winners
Year Horse Age Trainer Odds
2011 Master Minded 8 Paul Nicholls 11/2
2010 Albertas Run 9 Jonjo O'Neill 8/1
2009 Voy Por Ustedes 8 Alan King 11/8F
2008 Voy Por Ustedes 7 Alan King 5/1
2007 Monet's Garden 9 Nicky Richards 4/1
2006 Hi Cloy 9 Michael Hourigan 14/1
2005 Moscow Flyer 11 Jessica Harrington 4/9F
2004 Moscow Flyer 10 Jessica Harrington EvsF
2003 Native Upmanship 10 Arthur Moore 6/4F
2002 Native Upmanship 9 Arthur Moore 100/30JF
2001 Fadalko 8 Paul Nicholls 9/2
2000 Direct Route 9 Howard Johnson 11/8F
3:45 – Aintree Grand National Festival
John Smith's Topham Chase (Listed) 2m 5f 110yds
Key Trends
• 13 of the last 18 winners had raced 7 or more times in the season
• 34 of the 37 winners of the race were aged 8 or over
• 8 out of the last 10 winners were Irish or French bred
• Only 1 winner has carried more than 11st since 2000
• Horses aged 11 and over are 0 – 90 since 1993
Recent Winners
Year Horse Age Trainer Odds
2011 Always Waining 10 Peter Bowen 14/1
2010 Always Waining 9 Peter Bowen 22/1
2009 Irish Raptor 10 Nigel Twiston-Davies 8/1
2008 Gwanako 5 Paul Nicholls 7/1JF
2007 Dunbrody Millar 9 Peter Bowen 25/1
2006 Liberthine 7 Nicky Henderson 16/1
2005 Cregg House 10 Shane Donohoe 50/1
2004 Cassia Heights 9 Steve Brookshaw 33/1
2003 Clan Royal 8 Jonjo O'Neill 12/1
2002 Its Time For A Win 10 Willie Mullins 10/1
2001 Gower-Slave 9 Phillip Hobbs 14/1
2000 Northern Starlight 9 Martin Pipe 7/1
4:15 – Aintree Grand National Festival
John Smith's Sefton Novices' Hurdle (Grade 1) 3m 110yds
Key Trends
• 15 of the last 16 winners had won at least twice over hurdles
• 11 of the last 17 winners had won over 3 miles plus
• 11 out of the last 13 winners were aged 6 or over
Recent Winners
Year Horse Age Trainer Odds
2011 Saint Are 5 Tim Vaughan 33/1
2010 Wayward Prince 6 Ian Williams 9/1
2009 Ogee 6 Renee Robeson 25/1
2008 Pettitfour 6 Nigel Twiston-Davies 16/1
2007 Chief Dan George 7 James Moffatt 20/1
2006 Black Jack Ketchum 7 Jonjo O'Neill 8/13F
2005 Asian Maze 6 Tom Mullins 7/1
2004 Accipiter 5 Toby Balding 14/1
2003 Iris's Gift 6 Jonjo O'Neill 10/11F
2002 Stromness 5 Alan King 8/1
2001 Garruth 7 Tim Easterby 16/1
2000 Sackville 7 Frances Crowley 12/1
4:55 – John Smith's smithythehorse.com Handicap Hurdle (Grade 3) 3m 110yds
Key Trends
• 22 of the 23 winners had run at least 4 times in the current season
• The last 15 winners has a pre race official rating of 124 – 134
• 11 out of the last 13 winners were aged 6 or over
• Only 2 winning 5yo in the last 20 years
Recent Winners
Year Horse Age Trainer Odds
2011 Battle Group 6 David Pipe 16/1
2010 Ringaroses 9 Jonjo O'Neill 10/1
2009 Time For Rupert 5 Paul Webber 50/1
2008 Forest Pennant 6 Paul Nicholls 9/2F
2007 Albertas Run 6 Jonjo O'Neill 9/2F
2006 Refinement 7 Jonjo O'Neill 11/4F
2005 Holland Park 8 Sarah Williams 10/1
2004 His Nibs 7 Venetia Williams 14/1
2003 Carlovent 8 Martin Pipe 16/1
2002 Sudden Shock 7 Jonjo O'Neill 33/1
2001 Carlovent 6 Martin Pipe 25/1
2000 Ross Moff 7 Tony Martin 9/2
5:30 – John Smith's Mares' Standard Open National Hunt Flat Race (Listed) 2m 1f
Key Trends
• 5 of the 6 winners had been placed first or second last time out
• John Kiely's runners have finished 4-1-2 in 2009 and 2010
Recent Winners
Year Horse Age Trainer Odds
2011 Tempest River 5 Ben Case 20/1
2010 Big Time Billy 4 Peter Bowen 28/1
2009 Candy Creek 5 John Kiely 9/2
2008 Carole's Legacy 4 Nicky Henderson 25/1
2007 Turbo Linn 4 Alan Swinbank 5/2F
2006 Rhacophorus 5 Chris Down 7/1
2005 Senorita Rumbalita 4 A King 9/2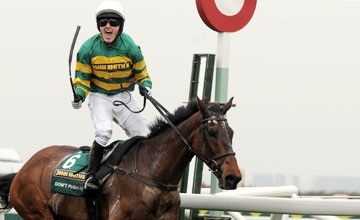 Grand National Meeting Day 3 1:45 – John Smith's Mersey Novices' Hurdle (Grade 2) 3m 2f
Key Trends
• 10 of the last 13 winners were in the first two in the betting
• 8 of the last 11 winners had finished in the top 6 at Cheltenham
• 1 four year old winner from 31 runners since 1996
• Only 1 horse older than 6 has won since 1989
Recent Winners
Year Horse Age Trainer Odds
2011 Spirit Son 5 Nicky Henderson 3/1
2010 Peddlers Cross 5 Donald McCain 5/4F
2009 Bouggler 4 Emma Lavelle 16/1
2008 Elusive Dream 7 Paul Nicholls 7/2
2007 Tidal Bay 6 Howard Johnson 9/4
2006 Natal 5 Paul Nicholls 7/2JF
2005 Turpin Green 6 Nicky Richards 14/1
2004 Garde Champetre 5 Paul Nicholls 9/2
2003 Leinster 6 Dessie Hughes 12/1
2002 Classified 6 Martin Pipe 9/2
2001 Montalcino 5 Venetia Williams 100/30
2000 Best Mate 5 Henrietta Knight 4/11
2:15 – John Smith's Maghull Novices' Chase (Grade 1) 2m
Key Trends
• 13 of the last 13 winners were in the first three in the betting
• 15 of the last 16 winners had run in the Arkle
• 6 of the last 11 winners were French bred
• No Irish trained winner since 1989
• Paul Nicholls has had 5 winners and 5 second places since 1999
Recent Winners
Year Horse Age Trainer Odds
2011 Finian's Rainbow 8 Nicky Henderson 10/11F
2010 Tataniano 6 Paul Nicholls 10/3
2009 Kalahari King 8 Ferdy Murphy 9/4
2008 Tidal Bay 7 Howard Johnson 6/4F
2007 Twist Magic 5 Paul Nicholls 9/4F
2006 Foreman 8 Thierry Doumen 4/1
2005 Ashley Brook 7 Kevin Bishop 3/1
2004 Well Chief 5 Martin Pipe 15/8F
2003 Le Roi Miguel 5 Paul Nicholls 9/4
2002 Armaturk 5 Paul Nicholls 5/2
2001 Ballinclay King 7 Ferdy Murphy 6/1
2000 Cenkos 6 Oliver Sherwood 7/2
2:50 – John Smith's Aintree Hurdle (Grade 1) 2m 4f
Key Trends
• 10 of the last 17 winners were Irish trained
• 23 of the last 26 winners had won over 2m4f/2m5f
• All 18 British trained winners ran at the Cheltenham festival
• Only 2 winning 5 year olds in the last 22 years
Recent Winners
Year Horse Age Trainer Odds
2011 Oscar Whisky 6 Nicky Henderson 6/1
2010 Khyber Kim 8 Nigel Twiston-Davies 7/2
2009 Solwhit 5 Charles Byrnes 6/1
2008 Al Eile 8 John Queally 11/4JF
2007 Al Eile 7 John Queally 12/1
2006 Asian Maze 7 Tom Mullins 4/1
2005 Al Eile 5 John Queally 11/1
2004 Rhinestone Cowboy 8 Jonjo O'Neill 5/2F
2003 Sacundai 6 Edward O'Grady 9/1
2002 Ilnamar 6 Martin Pipe 9/1
2001 Barton 8 Tim Easterby 9/1
2000 Mister Morose 10 Nigel Twiston-Davies 16/1
3:25 – John Smith's Handicap Chase (Listed) 3m 1f
Key Trends
• 12 of the last 14 winners were aged 9 or younger
• Jonjo O'Neill has won 4 of the last 11 renewals
• 8 of the last 14 winners ran at the Cheltenham festival
• Only 3 winning favourites since 1988
Recent Winners
Year Horse Age Trainer Odds
2011 Prince De Beauchene 8 Howard Johnson 10/1
2010 From Dawn To Dusk 11 Phillip Hobbs 12/1
2009 Don't Push It 9 Jonjo O'Neill 9/1
2008 Oedipe 6 Nicky Henderson 20/1
2007 Reveillez 8 James Fanshawe 9/2F
2006 State Of Play 6 Evan Williams 22/1
2005 Sleeping Night 9 Paul Nicholls 3/1
2004 Lord Of The River 12 Nicky Henderson 9/1
2003 Master Tern 8 Jonjo O'Neill 5/1
2002 Carbury Cross 8 Jonjo O'Neill 3/1F
2001 Kingsmark 8 Martin Todhunter 14/1
2000 Radiation 7 Jonjo O'Neill 12/1
4:15 – John Smith's Grand National
(Grade 3) 4m 4f
Key Trends
• Horses carrying 11st 6lb or more are 0-93 since 1977
• Every winner since 1970 has won over 3m
• 13 of the last 21 winners were 10 years' old or older
• No winner younger than 8 for 71 years
• Only one French bred winner since 1910
Recent Winners
Year Horse Age Trainer Odds
2011 Ballabriggs 10 Donald McCain 14/1
2010 Don't Push It 10 Jonjo O'Neill 10/1JF
2009 Mon Mome 9 Venetia Williams 100/1
2008 Comply Or Die 9 David Pipe 7/1JF
2007 Silver Birch 10 Gordon Elliott 33/1
2006 Numbersixvalverde 10 Martin Brassil 11/1
2005 Hedgehunter 9 Willie Mullins 7/1F
2004 Amberleigh House 12 Ginger McCain 16/1
2003 Monty's Pass 10 Jimmy Mangan 16/1
2002 Binderee 8 Nigel Twiston-Davies 20/1
2001 Red Marauder 11 Norman Mason 33/1
2000 Papillon 9 Ted Walsh 10/1
5:00 – John Smith's Handicap Hurdle 2m 100yds
Key Trends
• 16 of the last 20 renewals have been won by 5yo and 6yo's
• The last 16 favourites have been beaten
• 9 of the last 15 winners failed to win earlier in the season
Recent Winners
Year Horse Age Trainer Odds
2011 Far Away So Close 6 Paul Nolan 14/1
2010 Dee Ee Williams 7 Nick Gifford 11/1
2009 Culcabock 9 Lucinda Russell 66/1
2008 Pearl King 6 Phillip Hobbs 10/1
2007 Kings Quay 5 John Quinn 16/1
2006 Wellbeing 9 Phillip Hobbs 7/1
2005 Definate Spectacle 5 Noel Meade 11/1
2004 Puck Out 6 Christy Roche 10/1
2003 Risky Reef 6 Andrew Lee 20/1
2002 Intersky Falcon 5 Jonjo O'Neill 10/1
2001 Docklands Limo 8 Nigel Twiston-Davies 20/1
2000 Sharpaten 5 Pat Hughes 16/1
5:30 – John Smith's Champion Standard Open National Hunt Flat Race (Grade 2) 2m 1f
Key Trends
• 19 of the last 23 winners had run no more than 3 times
• Only 2 Irish trained winners in all 22 renewals
• 14 of the 22 winners went off at a starting price of 8/1 or higher
Recent Winners
Year Horse Age Trainer Odds
2011 Steps To Freedom 5 Gordon Elliott 12/1
2010 Megastar 5 Gary Moore 9/1
2009 Sitting Tennant 6 Kate Walton 66/1
2008 Honest John 4 Tom Tate 14/1
2007 Theatrical Moment 4 Alan Swinbank 6/5F
2006 Pangbourne 5 Alan King 28/1
2005 The Cool Guy 5 Nigel Twiston-Davies 50/1
2004 Diamond Sal 6 Mary Reveley 33/1
2003 Classic Native 5 Jonjo O'Neill 25/1
2002 Kickham 6 Edward O'Grady 3/1F
2001 The Bajan Bandit 6 Len Lungo 9/4F
2000 Quadco 6 Pat Fahy 33/1
Aintree Racecourse home of the Grand National