Kentucky Derby 2022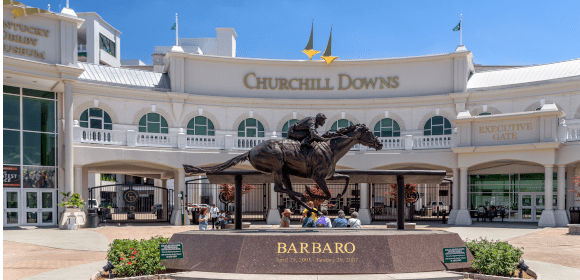 5 Betting Trends For The Kentucky Derby 2022
The Kentucky Derby has been taking place annually in Louisville, Kentucky, at Churchill Downs since 1875. It is the first leg of the United States Triple Crown and is known as "the most exciting two minutes in sports." 
The race is 1.25 miles long and features 3-year-old Thoroughbred horses competing for a purse of $2 million. The Kentucky Derby is the most attended horse race in the United States, with over 160,000 people in attendance each year.
This year's race will take place on May 7th, and there are several exciting betting trends worth noting. Here are five of them:
Of The Last 13 Winners, Six Had Raced Just Five Times
This statistic is significant because it goes against the popular belief that you must have raced a lot to win the Kentucky Derby. Experience is becoming less and less critical in today's racing world. For example, Justify won the 2018 Kentucky Derby on his fourth run.
With this in mind, bettors need to be more careful than ever when handicapping the Kentucky Derby 2022. The days of using a horse's experience as a significant factor in your betting decision are over. You can no longer rely on a horse's past performances to predict how he will run in the Kentucky Derby.
Instead, it would help to look at other factors such as the horse's recent form, the trainer's record in the derby, and the jockey's experience.
It is also important to remember that the Kentucky Derby is a very different race than any other. The field is larger, the track is longer, and the race is run at a different time of year. All of these factors can have an impact on a horse's performance.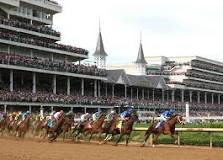 Among the Kentucky Derby 2022 contenders, Hot Rod Charlie fits this trend. He has already raced at least five times alongside Super Stock, Midnight Bourbon, and Hidden Stash.
Of The Last 8 Kentucky Derby Editions, Favorites Have Won Six
Avid horse bettors generally know that betting on the favorite is no guarantee of success. However, from 2013 to 2018, it worked in the Kentucky Derby for six straight years. This trend suggests that betting on the favorite is not as risky as it might seem.
Of course, betting on the favorite is not always the best strategy. In some cases, the favorite may be overvalued by the public and thus offer poor odds. Even so, it can still be a profitable strategy.
Tiz the Law, last year's favorite, wasn't exactly far off either. He finished in second place to Authentic. This year, the strong favorite is Essential Quality. If you want to put your money on him be sure to join the live horse betting on kentucky derby.
Of The Last 10 Winners, Nine Won Their Previous Race
In order to win the Kentucky Derby, a horse must have both speed and endurance. And where to get these skills? From the track, of course! Most of the horses contending in the 2022 Kentucky Derby have wins under their belts from previous races. Including, Essential Quality and Hot Rod Charlie.
It indicates that the Kentucky Derby is a significant race for three-year-old thoroughbreds and that trainers put a lot of emphasis on preparing their horses for this race. Mainly because the Kentucky Derby is a stepping stone in the Triple Crown.
Of The Last 9 Winners, Seven Were Unbeaten As Three-Year-Olds
This statistic is quite impressive and points to these horses' dominance at a young age. It is a testament to their talent and training. Of course, their dominance is also due to the care and dedication of their trainers. These trainers work hard to ensure that the horses are well taken care of and have everything to succeed in races.
Bettors have undoubtedly noticed this trend -- evidenced by the large amounts of money that have been wagered on these horses. For this year's Kentucky Derby, four horses among the entries are yet to taste defeat: Rock Your World, King Fury, Helium, and Essential Quality.
Of The Last 8 Winners, Seven Had More Or Less 100 Prep Race Points
Kentucky Derby winners are often determined by their prep race points. Out of the last 8 Kentucky Derby winners, 7 had more or less 100 prep race points. It demonstrates that to be a successful Kentucky Derby 2022 runner it is crucial to have a good track record leading up to the race.
This year's Kentucky Derby is shaping into a very competitive race with many top contenders. The current favorite, Epicenter, has accumulated 64 prep race points and is looking like a strong contender. Other top horses include Un Ojo with 54 points. 
Final Thoughts on the Kentucky Derby 2022
The Kentucky Derby is one of America's most popular horse races and has been around for over 150 years. The race always generates a lot of betting interest, and this year is no different. If you want to get in on the action, be sure to read up on these trends before placing your bets!
Return to American Racing from Kentucky Derby 2022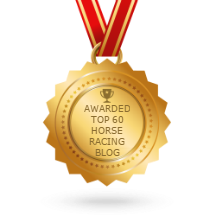 Returns Policy: Once a customer has agreed to pay for a product or service no returns will be permitted or payments returned.
All PayPal transactions are subject to the PayPal Privacy Policy
Privacy Policy: Personal details provided to this site by an individual may be shared with third parties unless requested otherwise.
Above policies updated 15 March 2018